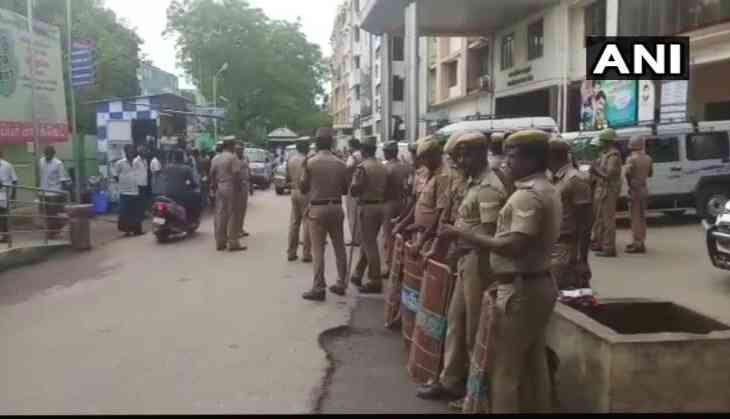 Days after 13 people were killed in the alleged police firing in Thoothukudi during the anti-Sterlite protests, Tamil Nadu Director General of Police (DGP) TK Rajendran on Tuesday transferred the case to the Crime Branch-Crime Investigation Department (CB-CID).
This comes after the Tamil Nadu government on Monday ordered the closure of Sterlite plant following the protests in Thoothukudi.
Endorsing the closure direction of the Tamil Nadu Pollution Control Board, the state government directed the board to seal the unit and close the plant permanently.
"It is brought to the notice of the Government that Tamil Nadu Pollution Control Board did not renew the Consent to Operate to M/s. Vedanta Limited, Copper Smelter Plant, SIPCOT Industrial Complex, Thoothukudi District in its order dated 09. 04.2018. Subsequently, on 23.05. 2018, Tamil Nadu Pollution Control Board has also issued directions for closure and disconnection of power supply to the Unit. The power supply has been disconnected on 24.05.2018," read a statement from the state government.
"Under Article 48-A of the Constitution, the state shall endeavour to protect and improve the environment and to safeguard the forests and wildlife of the country," the state government stated.
The people of Thoothukudi were up in arms and protesting against the construction of the copper plant by the Sterlite Copper Minning Industries, claiming that it was polluting groundwater, and was hazardous for the environment.
The protests took a violent turn on May 22 when police opened fire on the protesters, killing 13 and injuring many.
(ANI)