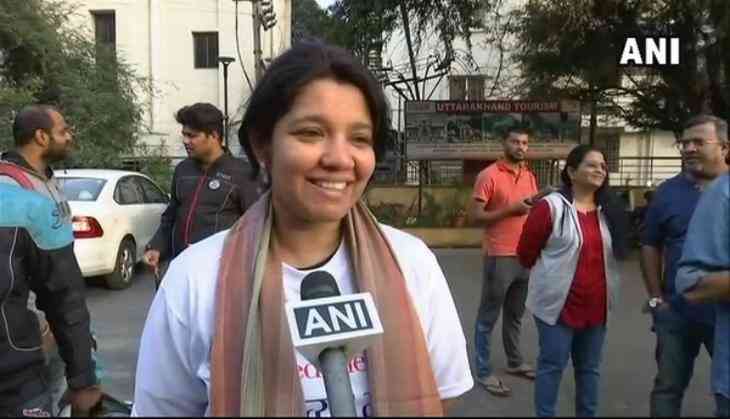 Four women motorcycle bikers have set off on 'Road to Mekong', an overland expedition covering seven Southeast Asian countries in seven weeks, from Paryatak Bhavan here.
With an objective to promote tourism in India, Minister for Tourism A. Chandulal, Secretary (Youth Affairs and Tourism) B. Venkatesham inaugurated this 'Road to Mekong' at the Plaza hotel in Begumpet.
Lal told ANI, "Today our Telangana women are doing a motorcycle expedition of 17000 km across seven nations which will be completed in seven weeks. This is a promotion to show the Telangana culture and the respect and support given to women."
Piya Bahadur, one of the motorcycle riders, said that their main agenda is to promote Telangana tourism and to show the women empowerment.
"We are going to ride 17000 kilometers starting today from India across Myanmar, Thailand, Laos, Vietnam, Cambodia, and Bangladesh. There will be a Telangana tourism bus with us throughout our route. We have got support from the Telangana Tourism and also Bajaj which provided bikes to us. All our maps are set in such a way that we don't touch the forest route and also main cities," she told ANI.
Tourism secretary Venkatesham assured the safety of the women riders and told ANI, "The Telangana state tourism development corporation limited is undertaking a road to Mekong where four women of motorcycle expedition of seven nations in seven weeks which complete 17000 kilometres. A Telangana tourism bus will also be along with the women riders. The main agenda of this ride is to introduce the Telangana to all the seven countries where the four women will promote our state by this ride. The expenditures are offered by the Telangana government."
--ANI