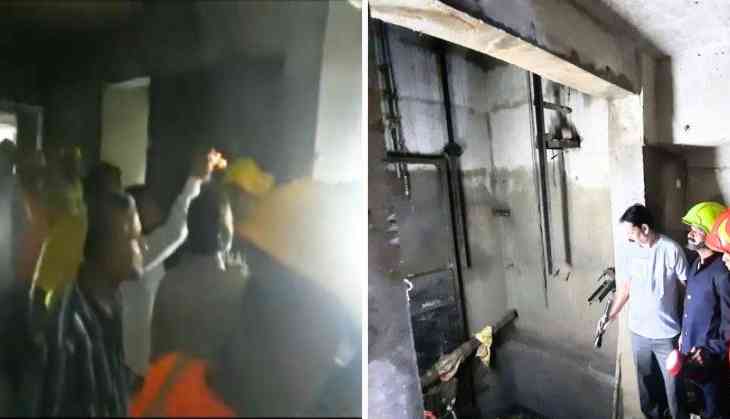 Thane lift collapse: Death toll rises to 7
Thane: A lift collapse in Thane, Maharashtra, has claimed the lives of seven individuals.
The tragic event occurred in a 40-storey building located in the Balkum area of Thane, leaving the community in shock and mourning.
The Victims
The deceased have been identified as follows:
Mahendra Chaupal (32)
Rupesh Kumar Das (21)
Haroon Shaikh (47)
Mithlesh (35)
Karidas (38)
Sunil Kumar Das (21)
While six of the victims have been named, the identity of the seventh remains unknown at this time.
Official Confirmation
The Thane Municipal Corporation officially confirmed the tragic incident, reporting that all seven labourers inside the lift had tragically lost their lives when it collapsed.
Condolences from Maharashtra Deputy Chief Minister
Maharashtra Deputy Chief Minister Devendra Fadnavis expressed his condolences to the grieving families, emphasizing the severity of the situation. In a social media post, he stated, "Shocking! The lift accident in Thane is very tragic. I express my deepest condolences to the families of the deceased who lost their lives in this accident. Wishing a speedy recovery to the injured ones."
Details of the Incident
The devastating incident unfolded on a Sunday evening, between 5:30 and 6:45 PM, within the confines of the Runwal Complex building in Thane city. At the time, waterproofing work was in progress on the building's roof.
Preliminary investigations conducted by the police suggest that the accident was a result of the lift's rope breaking while the victim workers were descending in it. This sudden failure led to the lift plummeting into the underground 3-storey basement.