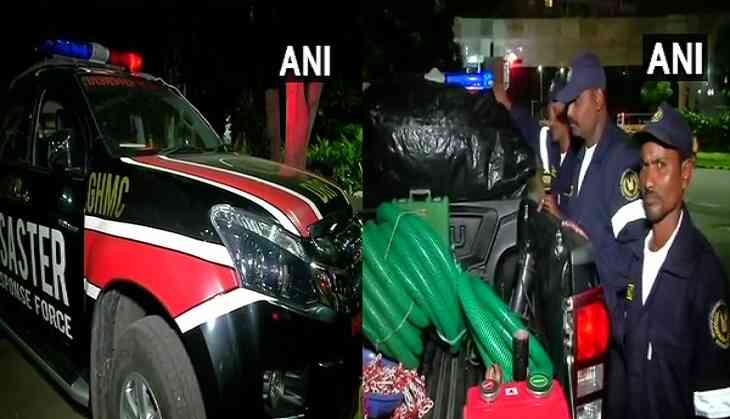 The Telangana Government has launched Disaster Response Force (DRF) vehicles in Hyderabad to combat situations like flash floods, heavy rains, building collapse and fire mishaps.
The vehicles will be parked at 24 locations with Greater Hyderabad Municipal Corporation (GHMC) DRF staff and will be pressed into action at the time of need.
Speaking to ANI, Director of Vigilance Enforcement and Disaster Management of GHMC, Viswajeet Kampati said that the main aim behind the initiative is that the state should have its own disaster force.
"The force has been trained in tackling urban flooding, tree falls, structural collapses and any other site of emergencies. Hyderabad is also the second city to have an exclusive Enforcement Vigilance Disaster Management wing," he said.
"The team is capable to work continuously during emergencies. After the launch, the force has carried out rescue operations and saved couple of lives. The disaster personal will be available on the field for 24/7," he added.
(ANI)