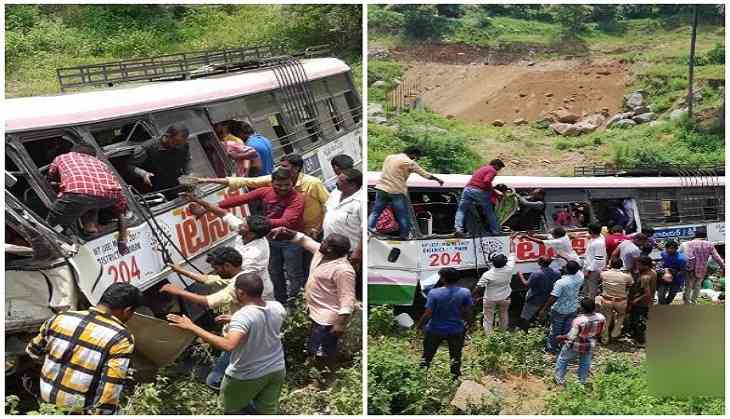 The death toll in the Kondagattu bus accident which took place in Telangana's Jagityal district on Tuesday has mounted to 57.
Of the deceased 32 were women and four were children.
As per the police, the overcrowded bus lost control while going to Jagityal from Kondagattu and rolled off the ghat road.
Following the accident, Telangana Chief Minister K.Chandrashekhar Rao announced Rs. 5 lakh as compensation to the family members of each deceased. (ANI)
Prime Minister Narendra Modi also expressed his anguish over the loss of lives in the accident.
(ANI)