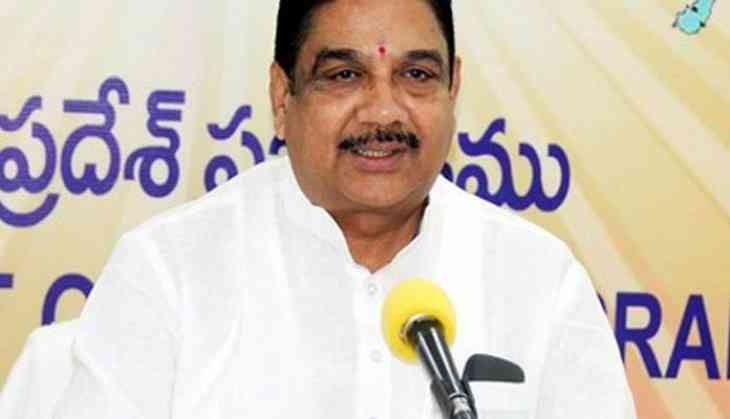 Telugu Desam Party (TDP) state president K Kala Venkat Rao hit out at Prime Minister Narendra Modi for ignoring the development of Andhra Pradesh.
In an open letter written to Prime Minister Modi, State Minister for Energy Rao said, " You (PM Modi) have done nothing on the basis of which you can ask for votes. You have deceived people of Andhra Pradesh. You have been reiterating that we (TDP) don't cooperate. We are not corrupt like YSRCP, with whom have cordial relations."
He further accused the Prime Minister of conspiring with Telangana Chief Minister KCR and YSRCP chief Jagan Reddy to remove names of TDP sympathizers from the voter list.
Calling Union Minister Nitin Gadkari "Minister cum contractor", Rao said, "Can you (Modi) at least ask your Minister cum contractor Nitin Gadkari that how to complete Polavaram project."
Polavaram Project is an under construction multi-purpose irrigation project on the Godavari River in the West Godavari District and East Godavari District in Andhra Pradesh.
The TDP state president also accused the Prime Minister of protecting the corrupt people.
"Is it your progress that you have protected all the corrupt people in the last five years?" he questioned.
The elections to the 175-member Andhra Pradesh Assembly are scheduled to be held on April 11 simultaneously with the Lok Sabha polls. The counting of votes will take place on May 23.
-ANI