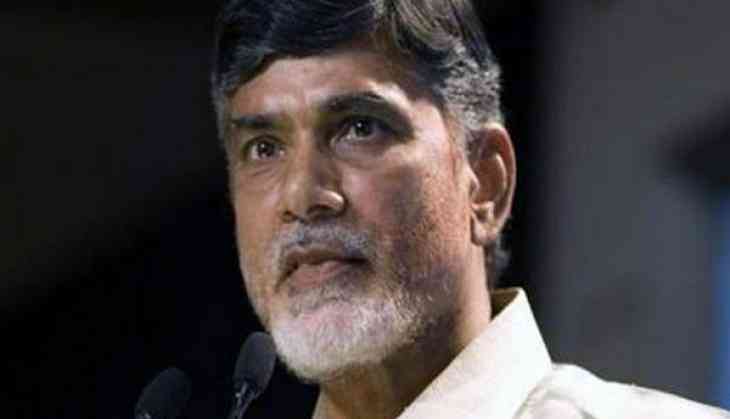 Telegu Desam Party (TDP) chief Chandrababu Naidu is considering moving a privilege motion against Prime Minister Narendra Modi and Union Ministers over special category status issue, a source said on Wednesday.
He also sought the support of opposition parties in moving the privilege motion against the Centre.
Addressing TDP MPs via teleconference, Naidu said, "Prime Minister and other Union Ministers cited 14th Finance Commission for not being able to accord Special Category Status to Andhra Pradesh (AP). There was no such recommendation made by the 14th Finance Commission."
He further stated that the Centre's claims that they have fulfilled 90 per cent of the promises they made in the Andhra Pradesh Reorganisation Act were misleading and that the Bharatiya Janata Party (BJP) had betrayed over five crore people in the state.
"Utilise all forums and platforms to voice our issues seeking for justice, stage protests in front of respective ministries for setting up of Kadapa steel plant, Vizag Railway Zone and funds for Amaravati," he told his MPs.
Earlier, the TDP had moved a no-confidence motion against the Prime Minister Modi government over the same issue. However, the Centre won the trust vote.
The Andhra ruling party and Centre have been at the loggerhead for past few months over the special status issue. In March, the TDP had also severe its alliance with the NDA.
(ANI)