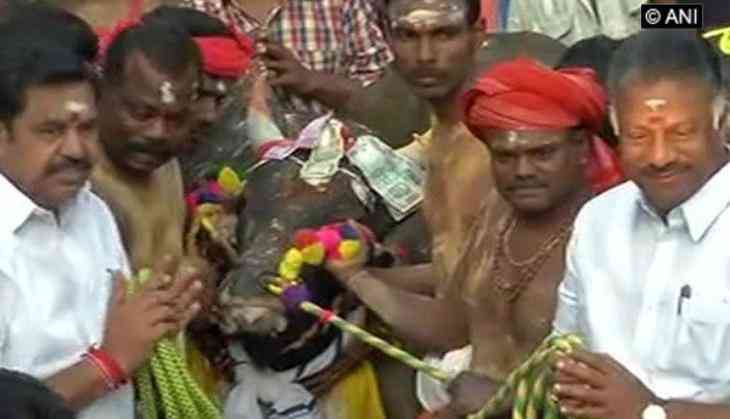 Tamil Nadu CM, Deputy CM reaches Madurai for Jallikattu event
Tamil Nadu Chief Minister Edappadi K. Palaniswami and Deputy Chief Minister O. Panneerselvam have reached in Madurai's Alanganallur to attend a Jallikattu event.
Jallikattu is a bull taming festival, which was banned by the Supreme Court 2014 after the complaints of extreme animal cruelty.
Interestingly, O. Panneerselvam picture was missing from the poster at this event. The poster displayed only portrayed Palaniswami and former chief minister of Tamil Nadu J. Jayalalithaa.
This come as a shock, as Panneerselvam was the one instrumental in the organisation of the event in the state, after the top court-imposed ban on it, when he was the chief minister.
On the other hand, two cars will be awarded to the winners of this event.
Last year, after massive protests, the state enacted a law to bypass the top court's verdict.
-ANI