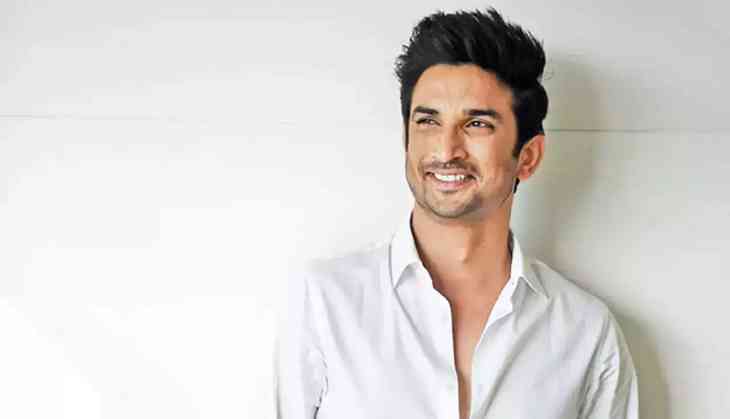 Bollywood actor Sushant Singh Rajput's death case is again making headlines after a staff member of the mortuary unit of Mumbai's Cooper Hospital on December 26 claimed that the actor didn't die by suicide and his body had marks of fracture.
Roopkumar Shah, Mortuary Servant, at Cooper Hospital, told ANI that when he saw Sushant's body, he saw injury marks on his body.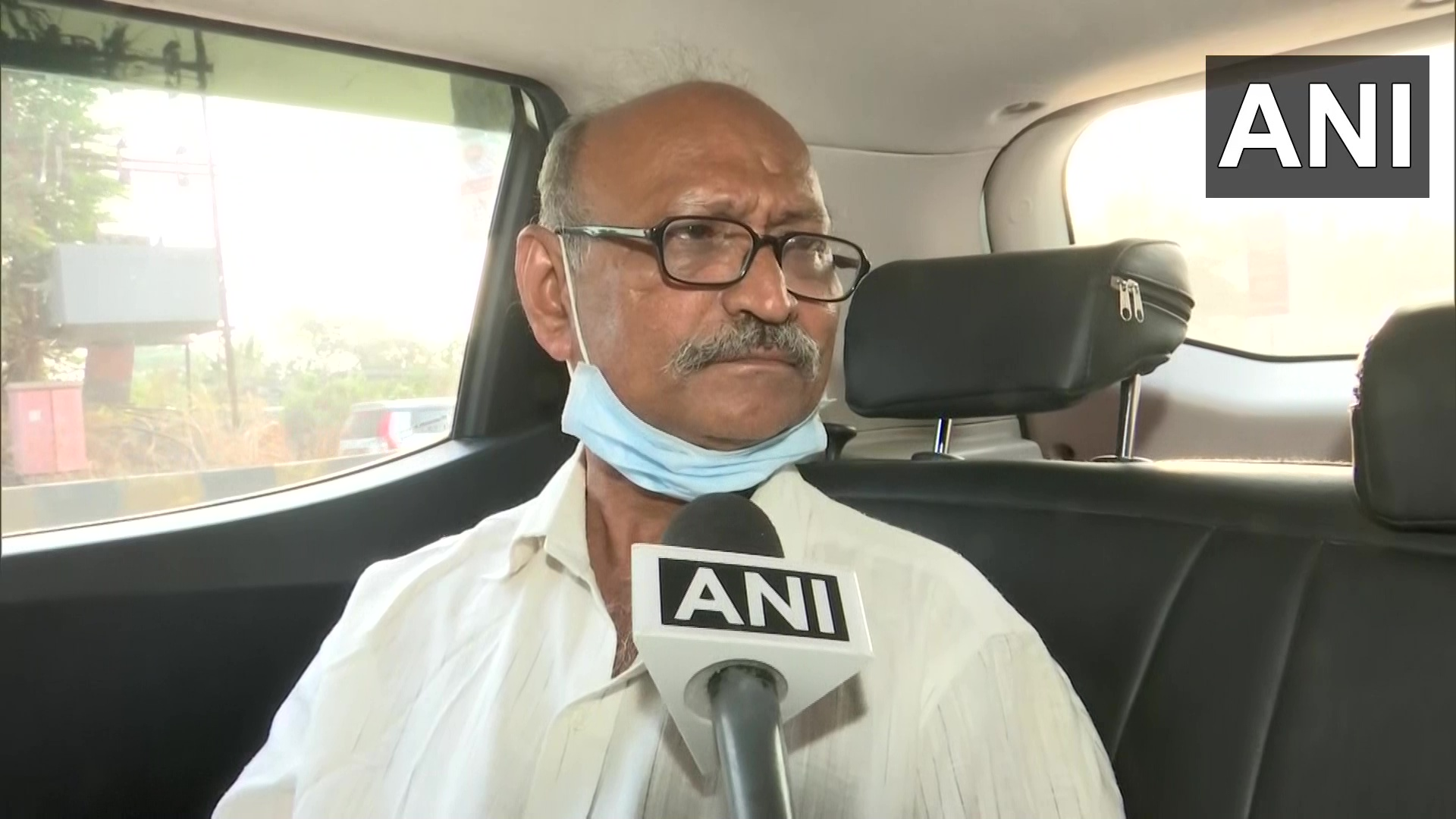 "When I saw Sushant Singh Rajput's body, it did not appear to be a case of suicide. Injuries marks were there on his body. I had over 28 years of experience. I went to my senior but he said we will discuss it later," Shah said to ANI.
Shah, who claims that he has over 28 year of experience, said that when he examine Sushant's body he found no marks that is generally occur in bodies with handing cases.
"I had over 28 years of experience. When I observed Sushant's body, there was no mark that is generally found in hanging cases. There were fracture marks on his body. What to write in the postmortem report is the doctor's job. He should get justice. Everyone can tell by looking at the picture of Sushant Singh Rajput that he was murdered. If the investigating agency will call me, I will also tell them," he added.
After Shah's claim, Sushant Singh Rajput's sister Shweta Singh Kirti has reacted to it and urged the Central Bureau Of Investigation (CBI) to 'look into the claim diligently'. Shweta took to Instagram, shared a screenshot of the news and urged the central agency to investigate the claim if it has an ounce of truth. She wrote, "If there is an ounce of truth to this evidence, we urge CBI to really look into it diligently. We have always believed that you guys will do a fair investigation and let us know the truth. Our heart aches to find no closure as yet. #justiceforsushantsinghrajput."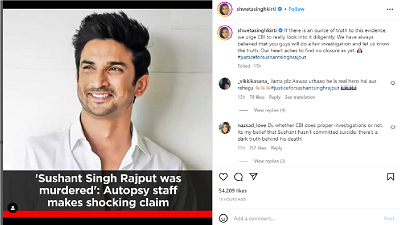 As per News18, Roopkumar Shah said that he is speaking about Rajput's death case now because he is retired from his job last month. He worked as a mortuary assistant in Mumbai's Cooper Hospital where the actor's body was taken for the autopsy.
The death was first probed by Mumbai Police then the central agencies like Enforcement Directorate (ED), Central Bureau of Investigation (CBI) and Narcotics Control Bureau (NCB) were brought to investigate numerous angles in Sushant Singh Rajput's death case.
The 34-yer-old actor was found hanging in his Bandra residence in June 2020, which created lot of controversies.
Rajput, who was a prominent face in several television shows, made his Bollywood debut with 2013 movie 'Kai Po Che'. He accumulated popularity with his biggest success 'M.S Dhoni - The Untold Story'.
Sushant's last movie 'Chhichhore' which was released in 2019 was a blockbuster hit.