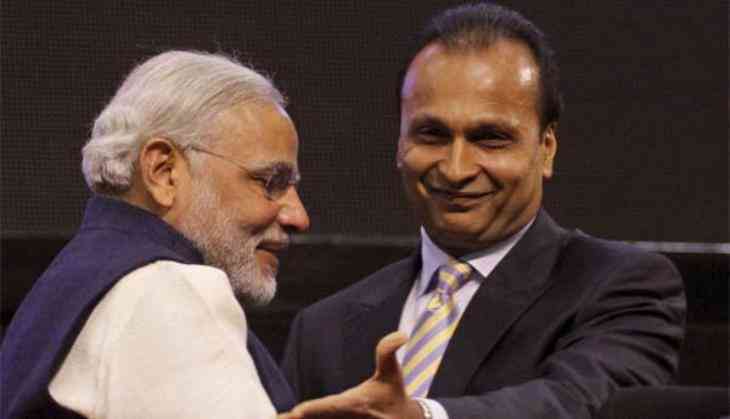 The Anil Ambani led Reliance Communication has landed into trouble after Supreme Court today issued notice to the company, seeking a reply within 4 weeks about the repayment of Rs 550 crore to Ericsson.
Anil Ambani led company was earlier ordered by the Supreme Court to repay the debt amount of Rs 550 crore by December15 but the deadline was crossed and not a single penny was paid to Ericsson, which again moved the court in contempt of court notice.
The Department of Telecom has still not cleared the file wherein Reliance Industries Limited led by Mukesh Ambani had purchased the debt-ridden RCom for Rs 45,000 crore.
Ericsson in the petition filed in the court said, "The contemnor named above (Ambani)... be directed to be detained in civil prison unless the aforesaid contemnors purge themselves by making payment of Rs 550 crore along with the interest."
SC issues notice seeking a reply within 4 weeks from Reliance Communication Ltd. (RCom),Anil Ambani on a contempt plea filed by Ericsson India Pvt Ltd, for allegedly not complying with SC's order to clear dues of Rs 550 crore. RCom offers to deposit Rs 118 crore with SC registry

— ANI (@ANI) January 7, 2019
Ericsson further submitted that "allow insolvency resolution proceedings under and in accordance with the order and proceedings of the NCLT against the respondents."
Senior Advocate Anil Kher, who is representing Ericsson in the case, said "The fresh application was filed because RCom and others did not comply with the SC order. We have been waiting for payments for a long time and their default is contempt of court."
Further adding that "Under contempt of court act, if found guilty, this could lead to civil imprisonment, which means jail up to six months."
Now, the Dassault Aviation partner Reliance Defence led by Anil Ambani is seeking a flight to foreign country but an emergency landing in India means, losing out on several contracts and being declared as bankrupt.
Also read: Lok Sabha 2019: Nitin Gadkari sidelined from BJP's committee of manifesto, Rajnath Singh & Arun