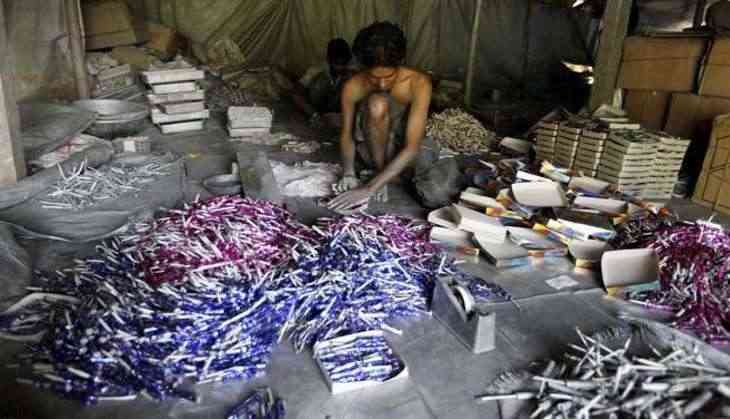 Supreme Court on 9 October has decided to ban crackers in New Delhi and the national capital region due to pollution reasons. The crackers will remain banned till 1 November and Diwali will be celebrated on 19th of October this year. The order was announced by a Supreme Court bench headed by Justice AK Sikri.
The order said, "We should see at least in one Diwali the impact of a cracker-free festivity."
In 2016, the apex court had suspended licences that "permit sale of fireworks, wholesale and retail within the territory of NCR" on 1 November, while Diwali was celebrated on 30 October last year.
Later, on 12 September the court had lifted its ban and had allowed the sale of firecrackers temporarily.
After the Central Pollution Control Board (CPCB) has told the bench that they support the plea seeking restoration of last year's order on the ban of firecrackers, the court had given its orders.
The court's order also includes that in silence zone there should be no firecrackers at any cast.
The court also directed to constitute a committee, which will be chaired by the Chairperson of the Central Pollution Control Board (CPCB), consisting of eight other officers to submit a report on the same by December 31, 2017.