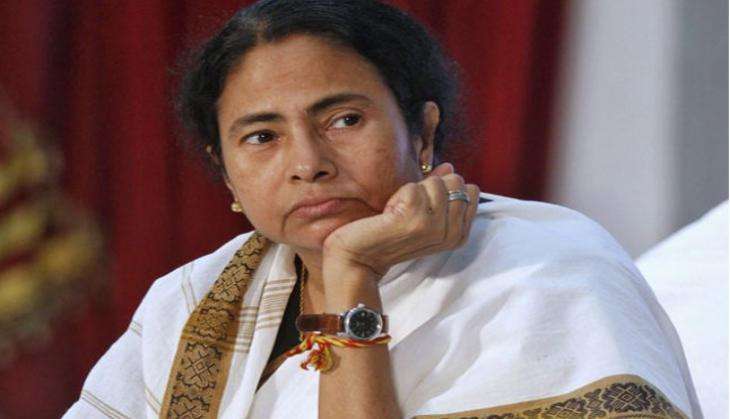 Chiming in the political storm that has erupted over the suicide of ex-serviceman Ram Kishan Grewal, Bengal Chief Minister today expressed shock at the detention of her Delhi counterpart Arvind Kejriwal, saying it was "unprecedented and unacceptable".
"What is happening ? Unprecedented . A CM is detained in his own State. He cannot move about freely. Unacceptable," Mamata tweeted.
Meanwhile, Kejriwal has been detained after his movement was restricted by the Delhi Police, preventing him entry into the Lady Hardinge hospital here.
"Formally detained by the police. No idea where they are taking me," the Chief Minister tweeted after being detained.
Congress vice president Rahul Gandhi was detained for a second time today by the Delhi Police after he tried to meet the family members of the ex-serviceman.
Gandhi along with other Congress leaders, including Jyotiraditya Scindia and Ajay Maken were carted into a police van and taken away.
Earlier in the day, Gandhi was detained at the RML Hospital when he tried to meet the family members of ex-serviceman Ram Kishan Grewal, who allegedly committed suicide last night over the One Rank-One Pension issue, and taken to Mandir Marg police station. He was detained for around 70 minutes before being released.
Expressing his ire at being detained by Delhi Police, Gandhi took a dig at Prime Minister Narendra Modi saying, "Let's see how long I have to wait here. I am certain that I will talk to the family. This is a strange behaviour. This is Modi's ji's country."
However, Special Commissioner Mukesh Kumar Meena told the media that Rahul Gandhi has been detained for trying to enter the hospital despite being advised otherwise.
"It is a hospital and not a place for demonstration. Rahul Gandhi detained at Mandir Marg Police Station for 'disruption of duty'. Democracy doesn't mean creating obstruction. Leaders must also understand that hospital is not the place to hold any demonstrations," he added.
Grewal consumed poison last afternoon, however, the cause behind his suicide is yet to be ascertained.
Delhi deputy chief minister Manish Sisodia was also 'forcibly removed' from the hospital premises after he went to meet the grieving family. He later tweeted, "I had gone to the hospital to meet the family of the ex-serviceman, not to launch a dharna. What mistake have I done?"
Issuing a statement in its defence, the Delhi Police asserted that they were reduced to detaining political leaders as they had to take law and order into consideration.
--ANI
Also read: Anna Hazare warns Centre, says he will restart 'andolan' if OROP not implemented