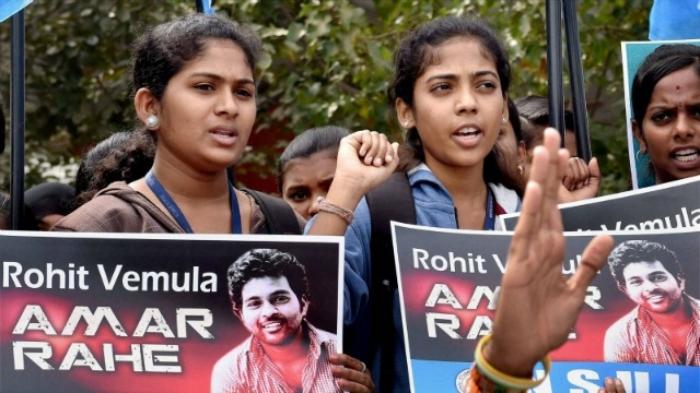 Hyderabad Central University, which has been a center of agitation since the suicide of Rohith Vemula in January, saw protests from students again this morning as a top university panel reportedly discussed the appointment of an ombudsman, an anti-discrimination officer, and an Equal Opportunity Cell.
The protesting students are demanding that Vice Chancellor Appa Rao be kept out of the process to select an ombudsman.
In another development, students are planning to organise a protest march as a part of 'Chalo HCU'. Reportedly, students from other colleges and universities are not allowed to enter the campus.
The VC's lodge, which was attacked and damaged by students last month when Appa Rao returned to the university, has now been cordoned by police.
On the other hand, Joint Action Committee for Social Justice (JACSJ), a group of 14 student bodies, is also planning to organise a protest against an academic council meeting presided by vice-chancellor Appa Rao.
Following the 'Chalo HCU' march and other protests, the security in the university has been stepped up.