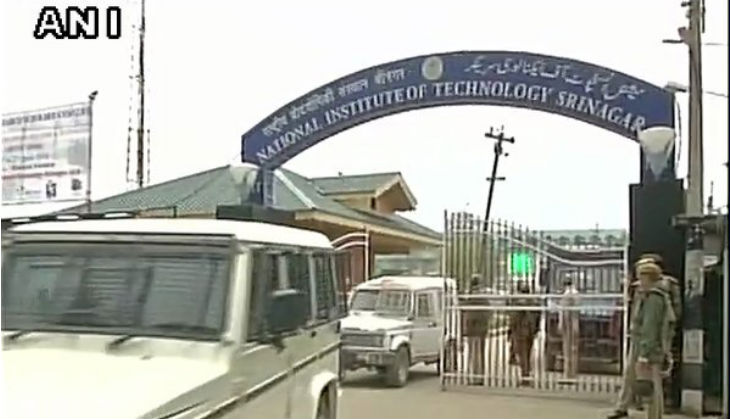 Following the brutal baton-charge by the local police, girl students of National Institute of Technology in Srinagar are now receiving rape threats.  
A local girl from Uttar Pradesh who enrolled in NIT for a brighter future, broke down while narrating her story. In an interview to Mail Today, she said a group of Kashmiri students threatened her. She told the newspaper she was threatened, "Ek ke saath rape hoga to sab thande pad jaoge (if one girl gets raped, the rest of you will fall silent)." 
"The Jammu and Kashmir police would have thrashed us too, like they did with the boys. Why did the police and the college administration treat us like animals?" she asked. 
Social media too is flooded with videos shared by NIT students.
Meanwhile, another girl at NIT said she has no confidence left in the Centre and the state government.
Last week, the Srinagar NIT campus made news after a few students began celebrating West Indies' beating India in the semi-finals of the T20 World Cup, which led to a clash with other students.
After that, around 500 non-Kashmiri students, reportedly carrying the tricolour, were heading for the main gate of the institute to demand that the exams be postponed when they were lathi-charged by the local police.
However, the police said the students began pelting stones when they were stopped near the main gate of the campus. Media personnel have been barred from entering the campus.