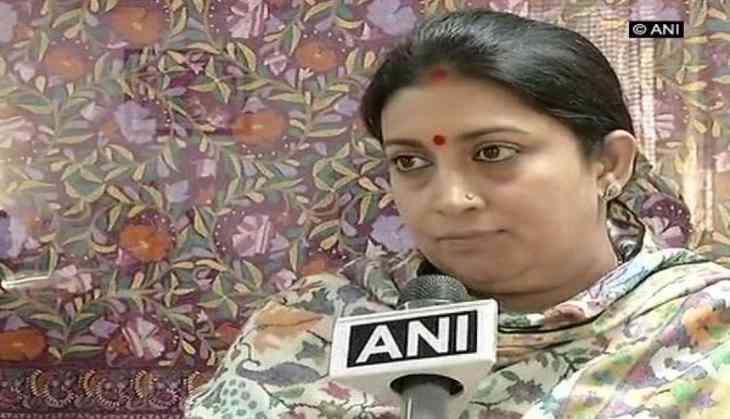 Information and Broadcasting Minister Smriti Irani criticised the Congress party on 22 November for the derogatory meme, put out by a Congress-linked magazine, on Prime Minister Narendra Modi.
Speaking to ANI, Irani said, "It is for the Congress party to introspect that the man they call 'chaiwalla' is the same gentleman under whose leadership the 'Ease of Doing Business' has seen such a huge increase through the World Bank's eye. It is the same leadership of Narendra Modi through which the sovereign ratings of India, through Moody's perspective, has seen such a huge increase after 13 long years."
The union minister's comments come a day after Yuva Desh, the Indian Youth Congress's online magazine, tweeted a disparaging picture, mocking Prime Minister Modi for having been a tea seller in his earlier days.
The tweet drew severe flack and has since then been deleted.
Irani said citizens of India have "reassured the Congress party that their dynastic politics is no acceptable to them, their mockery of prime minister's position is not acceptable to them."
A similar comment ahead of 2014 general elections, by senior Congress party leader Mani Shankar, had given political ammunition to the Bharatiya Janata Party for dubbing the Congress as elitist and anti-poor.
-ANI