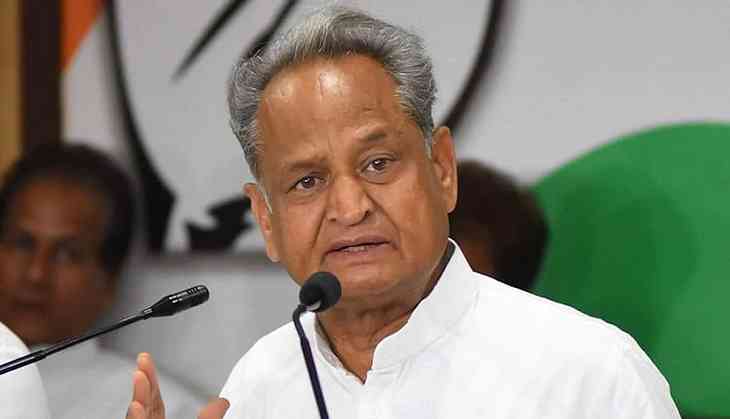 Rajasthan Chief Minister Ashok Gehlot informed on December 4 that the police have arrested all five accused in the Sikar shootout. He also ensured a speedy trial in the case and stringent punishment for the accused.
The Rajasthan Chief Minister took to his Twitter handle and wrote, "All the five accused of yesterday's murder case in Sikar along with their weapons and vehicles have been arrested. Speedy trial of all these accused and strict punishment at the earliest by the court will be ensured."
According to Rajasthan DGP Umesh Mishra, two of the five accused, Manish and Vikram, are from the state, while the other three are from Haryana.
"Five accused detained. Two of them have been identified as Manish and Vikram from Rajasthan while the other three shooters are from Haryana," the DGP said.
While talking to mediapersons CM Gehlot said, "The accused had come from outside while some were from Rajasthan as well. It is very unfortunate that some gangs are still operating in the state. We are fighting against gangsters from Haryana and other states."
Gangster Raju Thet was shot dead by four men at the gate of his house in Rajasthan's Sikar district on Saturday. Thet had several criminal cases against him and was out on bail. He was the rival of dreaded criminal Anandpal Singh, who was killed in a police encounter in June 2017.
Crime News: Uttar Pradesh: Man beaten to death for stealing sugarcane
A heavy police force was also deployed in Sikar and surrounding areas and the Police had installed barricades and were also checking vehicles.
Following the shootout, a Facebook post by a user by the name of Rohit Godara claimed responsibility for Thet's killing.
Taking to Facebook, Godara claimed he is a member of the Lawrence Bishnoi gang and the killing was done in revenge on behalf of the attack on gangsters Anandpal Singh and Balbir Banuda. The user also mentioned the names of gangsters Ankit Bhadoo and Monu Bana in his post.
Lite News: Kumbhalgarh Festival: Here's a glimpse of all events on Day 2