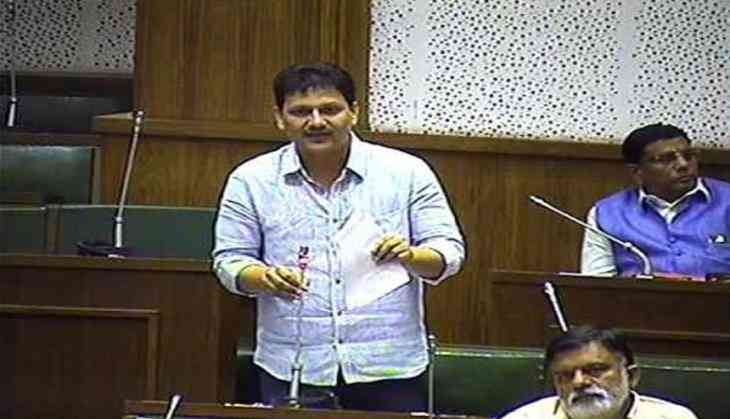 Shiv Sena MLA Prakash Abitkar has claimed he was named as a beneficiary of the farm loan waiver in the Kolhapur District Central Cooperative Bank, even though he had not applied for it. He has got a loan waiver of Rs 25,000 from the bank.
This has come just a day after Maharashtra Chief Minister Devendra Fadnavis announced the scheme was being implemented smoothly. He told the state legislative assembly on Thursday that his government had committed some "mistakes" while implementing the Rs 34,022-crore farm loan waiver scheme, but has fixed all these issues.
Abitkar, an MLA from Radhanagari in Kolhapur district, has got the benefit of Maharashtra Government's loan waiver scheme for drought affected farmers.
The Shiv Sena MLA has raised the issue citing faulty implementation of the loan waiver scheme and demanded an inquiry into this flawed inclusion as the rules bar any existing or former elected representative from getting benefit under the scheme.
He said, "I was stunned when I came to know that my name appeared in the green list of loan waiver beneficiaries. I was shocked again when I got more details about the list of my (Kolhapur) area. I had not even applied or registered my name anywhere to get the waiver."
The Opposition is directly blaming Fadnavis for this as the Chief Minister Office (CMO) had been working on the data of the beneficiaries of this scheme through information and technology department of Maharashtra.
-ANI