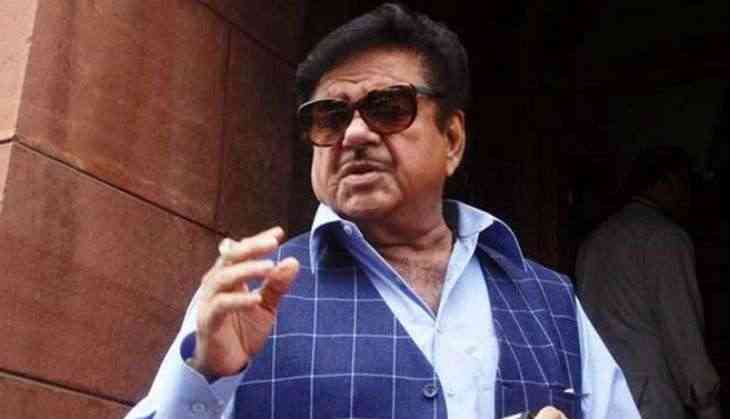 Bharatiya Janata Party MP Shatrughan Sinha has described the turbulence in Jammu and Kashmir a 'political problem.'
Speaking to ANI, the BJP MP further called for dialogue and talks to restore peace in the Valley.
"Jammu and Kashmir is not a military problem; it's a political problem. We need to stress on dialogue and talks. We can't solve it by covering it up," he said.
Commenting on the stone-pelting incidents, Sinha said, "We can not only call them stone pelters. We should focus on what we should do to solve this problem."
The state has been witnessing tense situation, with the incidents of stone-pelting and terror attacks increasing by the day.
Last month, 19 Central Reserve Police Force (CRPF) personnel were injured after their vehicle skidded off the road due to stone-pelting in Jammu and Kashmir's Srinagar.
Earlier on May 7, a tourist from Chennai, died after being hit by a stone during clashes in Narbal area.
Recently, Union Home Minister Rajnath Singh said that he was ready to hold talks with separatists in the Valley led by the All Parties Hurriyat Conference.
(ANI)