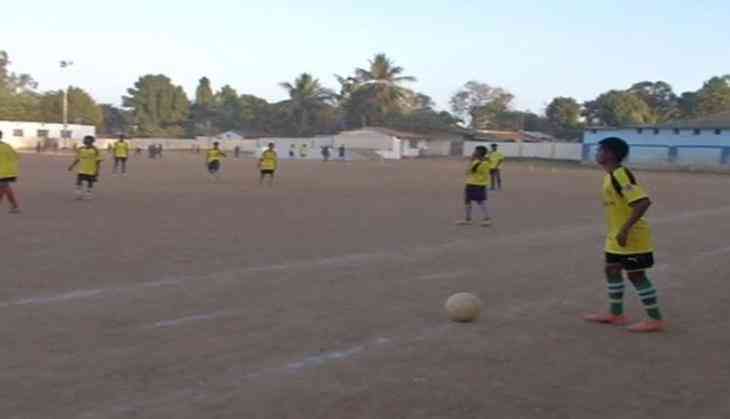 The once-silent and isolated Bijapur district is changing - It now has a sports academy, with running feet kicking up a storm in there.
Abujmarh and Bastar, some of the heavily affected areas by Naxalites, had seen stunned silence after 5 p.m. until the district administration took a bold step of setting up the academy in the area eight months back.
About 17 sportspersons have played national championships in less than eight months of training.
Speaking on the success of the academy, Bijapur collector Ayyaz Tamboli told ANI, "Never thought something like this could be possible in the Bijapur district."
Such has been the success of the academy that students who were once living in fear are now showing their skills in nine different games.
Over 240 students from the Naxal-affected villages are now getting trained from the Sports Academy of India (SAI) accredited head coach.
Assistant Coach Somaru Kashyap, who is now earning a "satisfactory" salary of Rs 15,000 per month, was once pressurised by the Naxal army to join them.
"I belong to Gugra village, where the government is still trying to reach the people. I earn 15k per month. Many times Naxals pressurised me to join their army but I ran away to Bijapur," he told ANI.
A state-level football player, Kashyap, said that he tried to play at the national level but didn't have any facility like the academy.
"I want to play at international level, and while coaching other kids, I will train myself here," he added.
Children, coming from different areas of the district, have expressed their happiness over the academy.
"I am studying while playing at the academy. We want to thank the district collector, besides that our coaches also support and help us," said one of the students.
--ANI