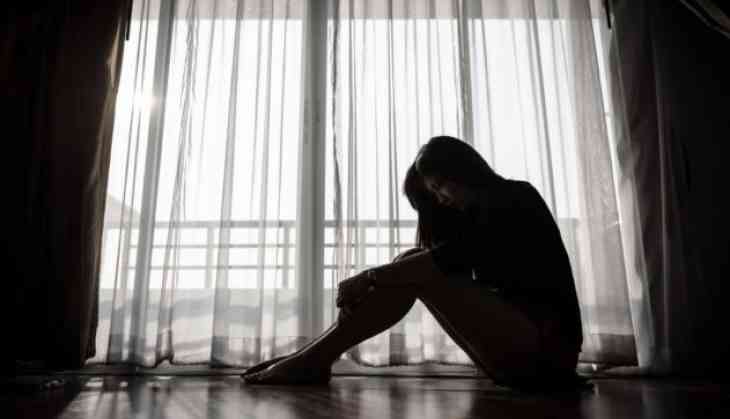 Sexual abuse, varying in forms and degree of intensity, was prevalent in almost all shelter homes in Bihar, a TISS report made public by the Bihar government has found.
The Tata Institute of Social Sciences (TISS), which had conducted social audit of short stay homes across Bihar, has found certain institutions "stood out in a manner that was appalling".
The state government had commissioned audit by the TISS in 2017 and the report was submitted to the Social Welfare Department in April this year.
According to the 100-page report, the Muzaffarpur shelter home run by Brajesh Thakur, prime accused in the sex abuse case, had been "running in a highly questionable manner along with grave instances of violence. Several girls reported about violence and being abused sexually".
The medical reports latter confirmed rape of 34 inmates of the shelter home over a period of time.
At another home in the town, 'Seva-Kutir', run by the Om Sai Foundation, "disturbing instances and patterns of physical violence and abuse" were reported by the inmates. Some of them also complained that they had been brought there on the "pretext of being given work". The team could not access documents to ascertain this.
At Boys' Children Home in the Motihari district run by NGO 'Nirdesh', serious physical violence and sexual abuse were reported by inmates. Older boys were clubbed in with younger ones for accommodation. Boys from both the groups reported "sexual abuse and violence," the report alleged.
Inmates of a home run by 'Sakhi' reported physical violence especially against women and girls suffering from mental illness, it further alleged.
In the Bhagalpur district, "grave abuse" was reported in the Boys' Children Home. When the team wanted the "complaint box" to be opened, the keys were said to have been misplaced. Those were later produced and the box was opened.
"There was a huge stock of letters written by the residents providing details of violence and other violations being carried out in the home," the report alleged.
In the Munger district, inmates of the Boys' Children Home run by NGO 'Panaah' were being forced to work in residential quarters of the superintendent. On refusal to do so, they were beaten up.
A resident of the home showed "a three inch long scar across his cheek" as he was beaten up by the superintendent, it alleged.
Inmates of home for girls, run by 'Novelty Welfare Society', said bathrooms had no latches from inside and they felt insecure.
In the Gaya district, the Boys' Children Home was running in a "custodial and exploitative manner". The boys were locked up. Some of them complained that some female staff members were forcing them to write lewd messages for another female staff member, it alleged.
At a home run by 'Gram Swaraj Seva Sansthan' in Kaimur, a security guard was reported to be "sexually abusive", it alleged.
Three specialised adoption agencies- 'Nari Gunjan' at Patna, 'RVESK' at Madhubani and 'Gyan Bharti' at Kaimur were found "running in a condition that is likely to be life-threatening", the report alleged.
A security guard at a government-run observation home at Araria was reportedly carrying out extreme violence against boys. The superintendent expressed helplessness about it since the guard was from the Bihar Police, the report alleged.
At 'IKARD' in Patna, a girl unable to cope with violent atmosphere committed suicide about a year ago, while another lost her "mental balance from the trauma she suffered there", the report alleged.
The condition in the 'Seva Kutir' in Gaya was "unsettling", while physical violence and verbal abuse against both men and women were reported in 'Kaushal Kutir' run by the 'Don Bosco Tech Society' in Patna, it alleged
The Social Welfare Department has suspended a number of officials for 'dereliction of duty' in not reporting such shortcomings in their inspection reports. The TISS report said it was necessary to "engage with the residents with a sense of empathy".
This is considered necessary as documents maintained by these organisations are giving illusion of "decency and appropriateness" whereas "a culture of silent fear was sensed to be prevailing".
The team, however, found the functioning of some of the homes "pleasantly moving".
In the Observation Home in Darbhanga, there was no violence. The team saw there "a beautifully maintained kitchen and a flower garden". The inmates were particularly fond of the superintendent, who often doubled as their teacher. It also had arrangements for outdoor games like volley ball and badminton.
Similarly, the children home in Buxur have managed to create a positive environment simply with the "staff's involvement with children beyond mandatory responsibilities". Specialised adoption centre in Saran was a "well maintained facility with decent infrastructure and a team of dedicated staff", it said.
(PTI)