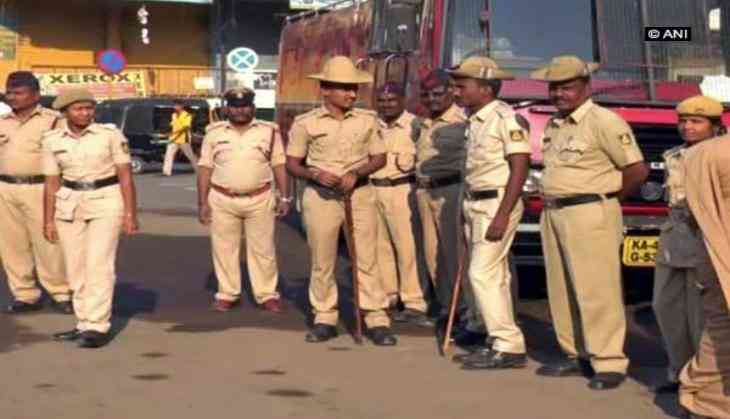 Security has been beefed up across Tripura to ensure no untoward incident takes place during Durga Puja, a senior police officer said Sunday.
Huge contingents of police personnel and paramilitary forces have been deployed across the state, where more than 2000 Durga Puja pandals have been set up for the five-day-long festival, Assistant Inspector General Smriti Ranjan Das said.
"We are in the process of setting up CCTV cameras in different parts of the state, including Agartala. We have kept paramilitary force in readiness to deal with emergency situations," he told reporters.
A three-tier security cordon has been laid at all major public spots, including the VIP areas, in Agartala and other parts of West Tripura, Superintendent of police Ajit Pratap Singh said.
"There will be policemen in plain clothes on the outer ring, CCTV cameras and mobile surveillance in the middle ring and armed security personnel in the inner ring," the SP said.
Asked if digital surveillance feeds from close circuit cameras are secure, the SP replied in the affirmative.
"It is 99 percent secure. We hope it will not be compromised," Singh added.
(PTI)