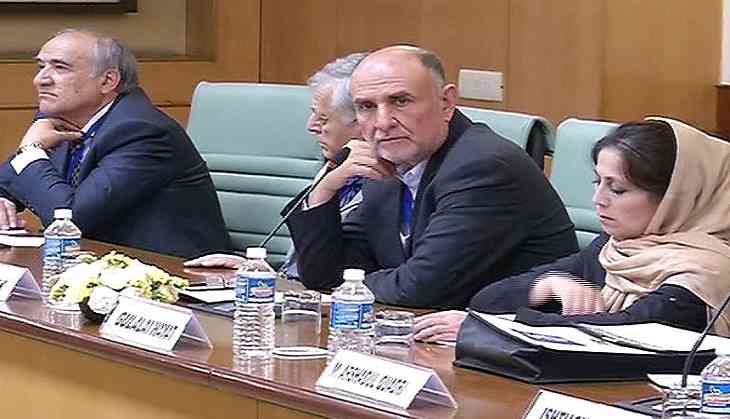 In an international conference recently held in New Delhi on Dara Shikoh's contribution and initiatives in bringing spiritual homogenization of Hinduism and Islam, saw scholars from Afghanistan, the United States, Iran, Tajikistan, Uzbekistan, Kazakhstan and India taking part.
Abul Baqi Popal, a professor of general history and Zalamai Hotak, a lecturer in the department of anthropology and archeology in Kabul University, came all the way from Afghanistan to India to be a part of the conference.
The conference act as a platform for the Afghan delegates to come under one roof to share their ideas and opinions.
"Mankind must put an end to war before war put an end to mankind" as rightly quoted by John F. Kennedy, Popal believes the same for the war-torn Afghanistan.
"There is always a hope, so we hope that everything will be fine one day. I don't think so that Afghanistan will be perfectly alright after the war but I think one should always have the hope for the betterment of the future, deep insight we feel that Afghanistan will be peaceful one day. Our entire nation hopes and wishes for peace. We all want a modern and peaceful society for our future." said Popal.
The professor expressed that the interference of other countries like China, Pakistan and America are leading to conflicts in Afghanistan.
Zalami Hotak said, "The problem of Afghanistan is deep rooted and we cannot justify one reason for it. The problem have so many dimensions, there are internal and external issues. Some countries around the world keep on interfering in our internal matters. They should give us some space and should let take our own decisions so that we will be able to solve our problem of our own."
The scholars dream of a peaceful and modern society in Afghanistan and such insightful conferences help the participants to exchange the wide range of views and ideas.
-ANI