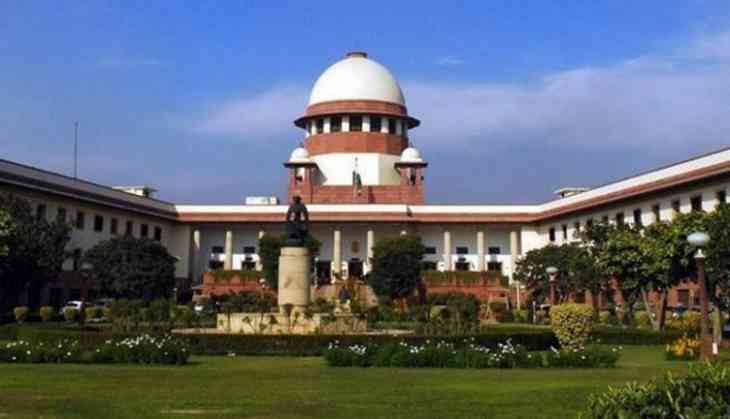 As the Congress party slammed Narendra Modi-led government for being incapable to defend SC/ST atrocities act in the Supreme Court, now three Union Ministers from the Modi government called for review petition against the judgment.
Earlier, a bench of Supreme Court judges Justices UU Lalit and AK Goel rules out immediate arrest of the accused under SC/ST Atrocities Act and made mandatory to 'preliminary inquiry' before registering a case under the Act. Judges also commented on the misuse of the Act.
Two NDA allies Union Cabinet Minister Ram Vilas Paswan, who heads Lok Jan Shakti Party (LJP) and Minister of State for Social Justice Ramdas Athawale, who is the chief of Republican Party of India (A) are of the opinion that the Centre should file a review petition while Minister for Social Justice and Empowerment Thaawarchand Gehlot also expressed the need for review petition over the judgment.
"They said that they will study the matter and we will take further action on their directions. For now, It looks like there might be a need for a review petition, but the final decision will be based on what our law minister advises," Gehlot was quoted by the Indian Express as saying. He also said that he discussed the matter with Law minister Ravi Shankar Prasad, Finance Minister Arun Jaitley and BJP Nation chief Amit Shah.
Expressing his unhappiness over the judgment, junior social justice minister Athawale said that it is 'one-sided and unjust to Dalits and Adivasis". "The Congress has alleged that the government lawyers did not argue the case properly in the court. But the government is ready for a review petition. This government is not anti-Dalit but is concerned about the issue of Dalit atrocities. It was Modi government that moved amendments to the Atrocities Act in 2015 and made it stronger," he added.
Dalit activists and MPs criticized the judgment as weakening the legislation.
Commenting on the misuse of the act, Athawle said ""When a Dalit girl is raped, a Dalit boy is murdered for falling his love with a girl of another caste, a Dalit's house is burnt, he is assaulted, the Atrocities Act should apply automatically. Every year, the police register 47,000 cases under the Act. Of these, the rare possibility of false cases occurs if two people have a disagreement and the Atrocities Act is slapped on the non-SC person on the grounds that he verbally abused the SC person by his caste name."
Paswan said that he had spoken to Gehlot and will talk to BJP president Amit Shah and his party will file a review petition after examining the judgment and . "There is an atmosphere of despair among SCs and STs due to the order," Paswan added.