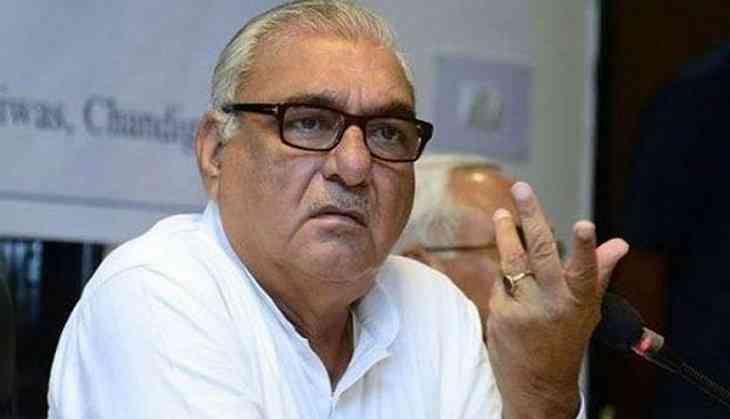 Dubbing allegations posed by S.N. Dhingra Commission against former Haryana chief minister Bhupinder Singh Hooda as 'grave' and 'serious', senior lawyer Aman Sinha on Thursday said that the charges levied on the former state chief have vindicated Bharatiya Janata Party's (BJP) stand that large scale loot took place in the previous Congress regime.
Averring that the report has accused Hooda of giving monetary advantage to close associates, Sinha anticipated that the incumbent Chief Minister Manohar Lal Khattar-led government would take necessary steps in the regard.
"These are very serious allegations and I hope that the state government will take appropriate action. It vindicates BJP's stand that there was a large-scale loot of public resource, specifically of public land in Haryana, during the past Congress regime and that the public land was given to the Congress cronies and relatives of party leaders," said Sinha.
Justice Dhingra's report has alleged abuse of power and illegal gratification in the grant of licences, while citing examples of how approvals were granted or denied in violation of the law and laid-down procedures.
The commission has also called for an investigation against the Congress leader.
Hooda's conduct falls under the purview of the Prevention of Corruption Act.
Reportedly, terming the report as an afterthought, Hooda said that if the allegation were true, then Justice Dhingra would be contradicting himself.
Hooda earlier had petitioned the Punjab and Haryana High Court challenging the constitutional validity of the panel and had accused the government of resorting to political vendetta.
-ANI