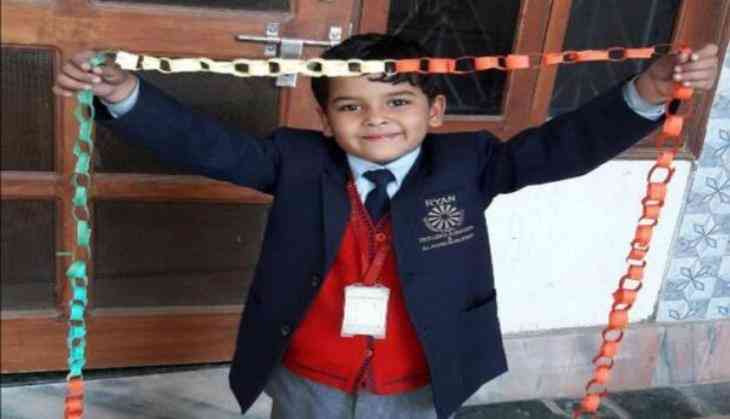 The Central Bureau of Investigation has just disclosed its inquiry in the Ryan murder case. The CBI has revealed that Gurgaon Police accused the bus conductor Ashok Kumar of being the killer by planting the murder weapon upon him and declared the Pradyuman murder mystery solved within hours.
In the CBI's inquiry, it was established that 'the murder' weapon knife actually belong to the 11th class student of Ryan school. A CBI officer said while talking to the Times of India, "The knife was bought by the juvenile from a local shop and he brought it with him inside the school. This is the only knife which was recovered and so the claim of Gurgaon police that Ashok Kumar brought it inside the school and used it to kill the boy has no basis whatsoever."
The CBI officer also disclosed that the 16-year-old had also taken CBI team to the shop from where he has brought the knife. The juvenile has also confessed the crime in front of his father, "He has confessed in front of his father, an independent witness and welfare officer of the CBI," the officer said,
"He has disclosed that he slit the throat within seconds and left the toilet. There was no resistance from Pradhyumn whatsoever as he didn't get time to react," the officer further added.
CBI's probe about the murder mystery has demolished Gurgaon police's theory, according to which the bus conductor 'Ashok Kumar' was the prime suspect. As per reports in the Times of India a source related to the CBI's investigation also claimed that "the alleged recovery of the knife from Ashok was part of a crude frame-up the police allegedly resorted to as it was under tremendous pressure as the public was clamouring for instant result. Gurgaon police, citing the recovery of the murder weapon and CCTV footage of Ashok emerging out of the washroom, had declared the case "solved" the same day."
However, the CBI officer did not say anything about the bus conductor Ashok Kumar has been given the clean-chit or not. But the sources said, "They have nothing against him."
"All the circumstantial evidence and statements of witnesses, analysis of CCTV and technical data prove the involvement of the juvenile. We may also send clothes, Pradyumn's school uniform, the knife and other objects may soon be sent to retrieve any DNA evidence," source further said.
When the police commissioner of Gurgaon Sandeep Khirwar was asked about the issue, he defended his team and said his team was investigating the murder when it has handed to CBI. And when he was asked why Gurgaon police arrested bus conductor he said, "taking all the logical steps during the investigation and going where the evidence took us."