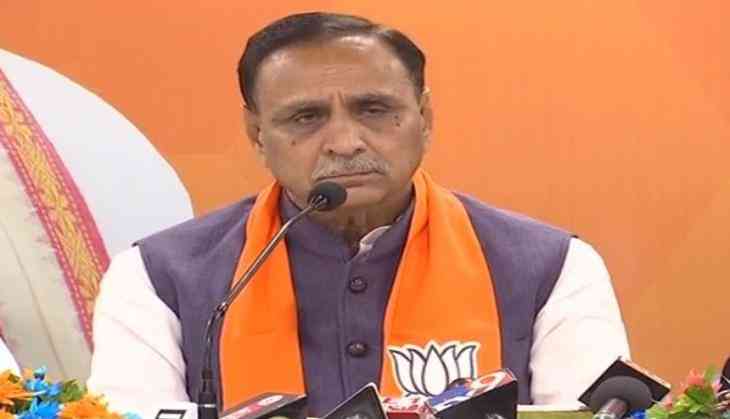 On the second day of his visit to Israel on Thursday, Gujarat Chief Minister Vijay Rupani met Israel's Agriculture and Rural Development Minister Uri Ariel and announced a joint working group between Gujarat and Israel in the fields of agriculture, horticulture and allied sectors.
During his interaction with Ariel, Rupani emphasised that agriculture is at the core of his priorities and Gujarat is committed to fulfill the dream of Prime Minister Narendra Modi of doubling the farmers' income by year 2022.
After the meeting with Mr. Ariel, Rupani said, "A joint working group headed by Additional Chief Secretary, Agriculture, Mr. Sanjay Prasad, would be constituted to work consistently in the direction of agriculture, horticulture and allied sectors, as Gujarat and Israel can work together on Government to Government (G2G) basis and can also explore possible ways for a meaningful collaboration at business to business (B2B) level between the two countries."
The objective of the meeting was strengthening the Indo-Israeli agricultural cooperation and extension of the Indo-Israel Agriculture Plan (IIAP); and also to explore the opportunities of using the hi-tech protective cultivation and precision farming methods of Israel.
Mr. Ariel said, "Gujarat has always been at the forefront in introducing innovative measures in Agriculture and Horticulture and I am very confident that the success in Gujarat would pave way for other states to follow the same model and make the nation (India) prosperous."
Mr. Ariel had earlier visited India in the year 2016 to extend cooperation to India in terms of water management where he also inaugurated the India Water Week. He had also been a part of the delegation that visited from Israel to the Vibrant Gujarat Summit 2017, wherein he was a keynote speaker.
Mr. Ariel has been the Agriculture and Rural Development Minister of Israel since the year 2015 and earlier he served as a Minister for Housing and Construction from year 2013 to 2015.
-ANI