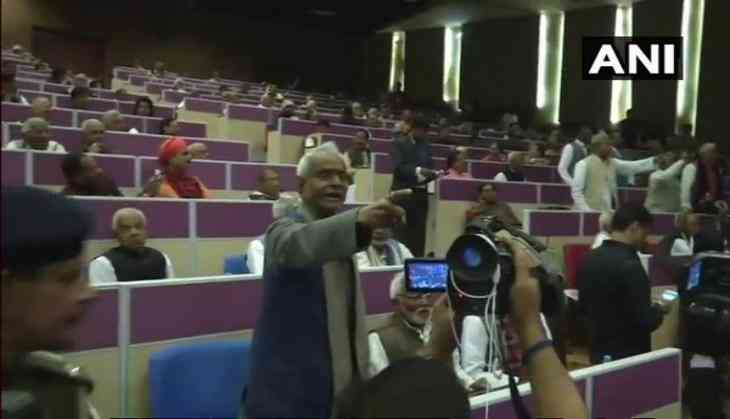 Rashtriya Janata Dal (RJD) leaders created a ruckus on Saturday alleging that Deputy Chief Minister Sushil Modi took an indirect jibe at RJD chief Lalu Prasad Yadav at an event in Bihar's Patna city.
RJD leaders took part in the 6th India Field Regional Commonwealth Parliamentary Union Conference.
According to media reports, Sushil Modi in his address said that the four former chief ministers of the country are in jail on corruption charges.
Soon after his statement, the RJD members present in the program opposed to it, broke out a ruckus and got out of the conference.
Lok Sabha Speaker Sumitra Mahajan, who was present in the program, requested the RJD members to keep silent or leave the room.
Meanwhile, RJD's national vice-president, Raghuvansh Prasad, said "there should not be political talk on such a forum where representatives of many countries are joining. If such things happen, then the RJD worker will not be silent".
--ANI