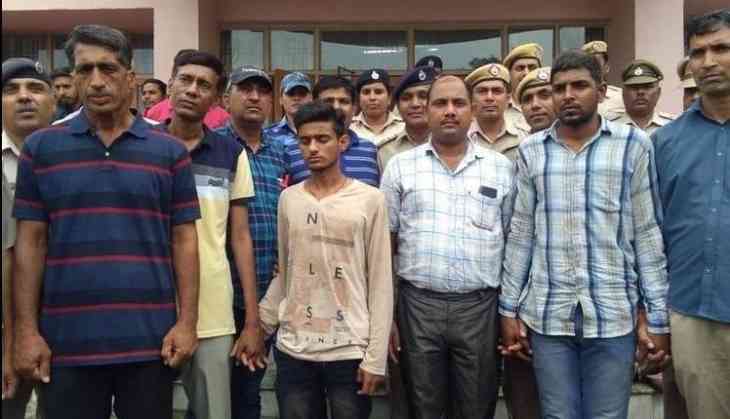 In a major twist in Rewari-gang case, the SIT has arrested the other 2 prime accused Pankaj and Manish after Nishu. The investigative team in charge AP Najainin Bhasin gave full information about the arrest of the accused to the media. Manish and Pankaj were arrested after 11 days the incident took place, were on run since September 12.
The SP said that both accused were caught from Satnali in Mahendergarh. Pankaj is a serving army man, who is from the victim's village. The SP said that the two accused were staying here in Mahendergarh at Manish's sister's place. After the incident, he gone to Rajasthan and then lived in Satnali and Mahendergarh area. Both were roaming as beggars and farmers in the areas of Haryana and Rajasthan.
The two accused were arrested by the Special Investigation Team from Satnali in Haryana's Mahendragarh district on late Saturday night. As per reports, they have been kept at the Nahar Rest House in Rewari.
he 19-year-old second-year student, who topped from Harayan in CBSE board exam was abducted and gang-raped by the three accused while on her way to coaching classes. She was taken to a room adjoining a tube well in a field, drugged and gang-raped. The victim knew the three accused--Pankaj, Nishu and Manish--as they are from her village.
The mastermind in the rewari gang rape, Nishu, was arrested on September 16.
Also read: Rewari gangrape case: Pankaj and Manish, two other prime accused in Harayana CBSE topper gang-rape case arrested