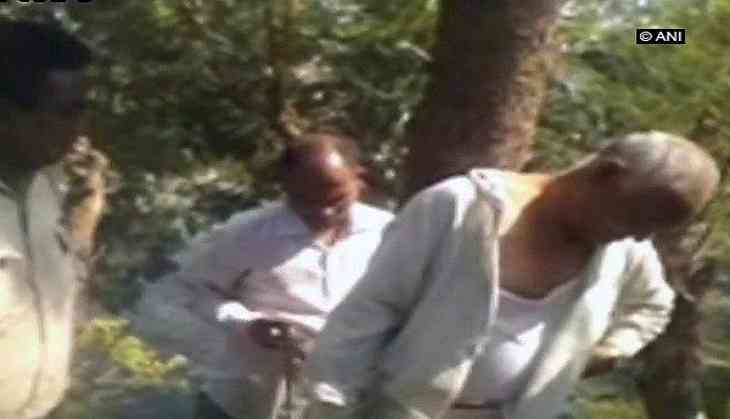 A Bharatiya Janata Party (BJP) corporator of Vadodara's Bapod area, Hasmukh Patel was tied to a tree and beaten by residents of his ward on Tuesday.
The people were reportedly unhappy by housing provided to them following demolition of their slum by the Vadodara Municipal Corporation.
Patel says that he was roaming around the area with his driver when he got surrounded by people, and was brutally beaten after being tied to a tree.
Police held more than 50 women in connection with the assault, who in turn accused the corporator of attacking first, to which they only retaliated.
"There is water leakage in the house provided to us. That is why we had gone to our old residence. The corporator's people beat us," said one of the local women.
In further investigation, the people who attacked Patel were found to be members of Bhilistan Tiger Sena (BTS), a tribal group demanding the formation of a separate state of Bhilistan for the tribal people.
The BTS flags were found at the site while its members too admitted to the assault.
"Our organisation has told us to not allow them (government officials) to do anything here. We are not told to beat them, but we only attacked because they beat our women. We are tribals, that's why we are associated with BTS," a BTS member said.
-ANI