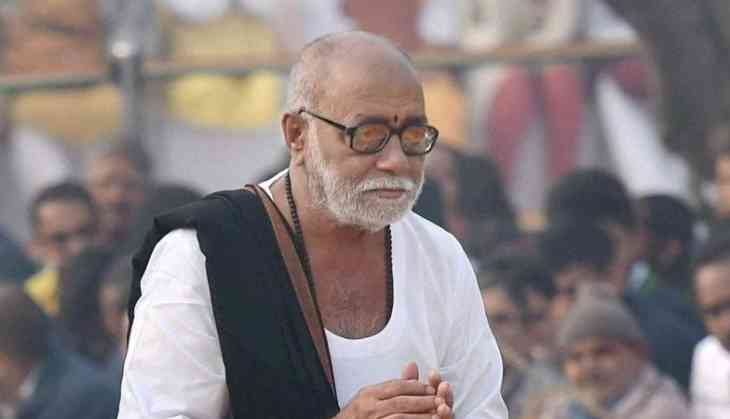 Ahead of ongoing debate and controversy on the Ram temple in Ayodhya, spiritual guru Moraridas Prabhudas Hariyani, popularly known as Morari Bapu, triggered controversy over his invite to sex workers to Ayodhya. Morari Bapu personally invited 200 sex workers from Mumbai's biggest brothel, Kamathipura, thronged the temple town of Ayodhya on Saturday.
His invite for the sex workers is to attend Katha in the Ram birthplace Ayodhya from Saturday to next Sunday. His invite sparked a row as hard-line religious leaders, seers and Mahants were up in arms in the temple town. However, Morari Bapu defended himself by reasoning out that Tulsi Das too refers to 'ganikas' (sex workers) in the epic Ramcharit Manas.
"I am not doing anything new. Tulsidasji has himself mentioned about 'ganikas' in Manas and has talked about their emancipation. Those who have read Ramcharit Manas must be aware of this fact," said Bapu. Morari Bapu also added that he got the inspiration from Lord Hanuman to narrate the 'katha' (story) of those who were abandoned and neglected in the society.
"Lord Ram's entire life was a narration of liberation and acceptance. I am humbly trying to follow his footsteps," said the spiritual guru.
As per the reports in The New Indian Express, Morari Bapu had visited the streets of Kamathipura, the red light area of Mumbai, to interact with sex workers last week and invited them for his Ram Katha in Ayodhya from December 22-30.
However, saints and seers were agitated over the presence of sex workers in Ayodhya. They claimed that it was a step taken for media attention and nothing else. "We are not opposing his Katha and discourse, but Morari Bapu has invited sex workers from Mumbai to hog the limelight," they said.
"People are discussing the sex workers more than Bapu's discourse in Ayodhya. It is maligning the image of the temple town," said the protestors. Meanwhile, they even urged the district administration to ban the programme.
Also read: Dawood Ibrahim's brother in-law and Haseen Parkar's husband Ismail Parkar killer held after 22 years