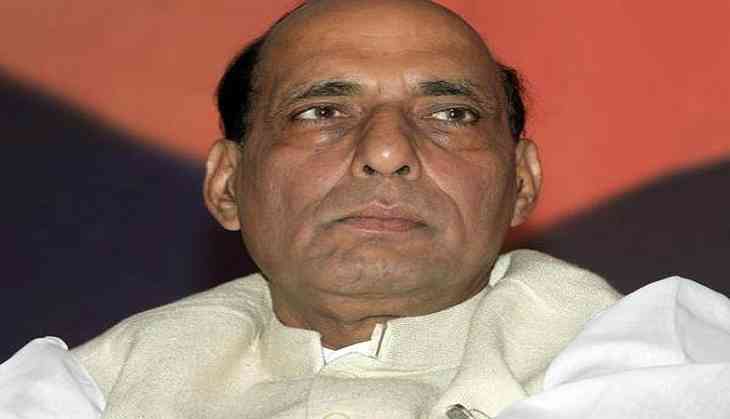 Home Minister Rajnath Singh and External Affairs Minister Sushma Swaraj will brief leaders of opposition parties on the stand-off with China and the situation in Kashmir tomorrow, official sources said.
Leaders of prominent opposition parties are being invited for the meeting where the two senior ministers will give a detailed presentation on the prevailing situation along the Sino-Indian border and Jammu and Kashmir and the government action, sources said.
Ahead of the Parliament session, beginning Monday, the government is apparently aiming to build a consensus to deal with its biggest neighbour as well on Kashmir issue.
In the latest tussle, New Delhi has expressed concerns over China trying to change the status quo at the India- Bhutan-Tibet tri-junction in Doklam area of Sikkim, where Indian troops stopped road construction by Chinese soldiers
China and India have been engaged in the standoff in the Doklam area near the Bhutan tri-junction for the past three weeks after a Chinese Army's construction party attempted to build a road. Doka La is the Indian name for the region which Bhutan recognises as Dokalam, while China claims it as part of its Donglang region.
In Jammu and Kashmir, seven pilgrims were killed by militants in Anantnag district while returning from Amarnath cave shrine on last Monday.
Four districts of the state -- Pulwama, Kulgam, Shopian and Anantnag -- have been on the boil since the killing of Hizbul Mujahideen commander Burhan Wani in an encounter with security forces on July 8, 2016.
Seventy-six people, besides two police personnel, were killed during the five-month unrest in the Valley following the killing of Wani.
The unrest resumed since the April 9 bypoll to the Srinagar Lok Sabha seat.
Opposition leaders have been criticising the government for the way it has handled the China and Kashmir matter.
Congress vice president Rahul Gandhi had questioned Prime Minister Narendra Modi's "silence" on China, and had also met the Chinese ambassador to India.
Gandhi yesterday accused Modi of pursuing policies that created space for terrorists in Kashmir.
He also alleged the prime minister's pursuit of short- term political gains from the BJP-PDP alliance in the state has cost the country dear and resulted in sacrifices of innocent Indians.
-ANI