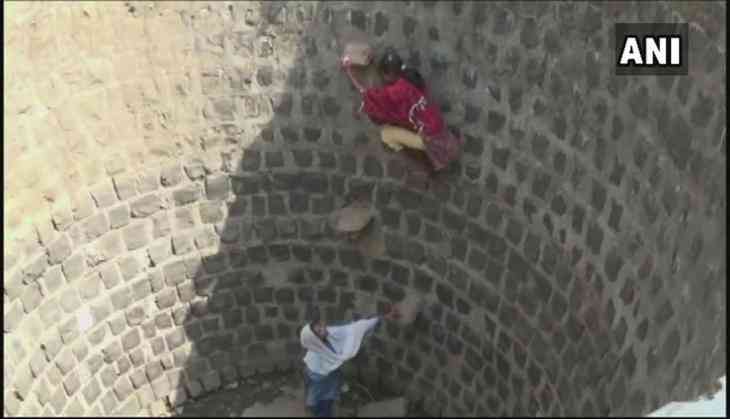 The temperatures are surging and Rajasthan has been facing an acute water crisis and to tackle this grave situation Locals in Rajasthan's Parasrampura village have come up with a unique yet strange solution. The problem relating to water shortage has gone so serious that now instances of water theft are coming to surface. The temperatures in North India have been hovering around 45 degrees. In such situations the demand for water has spiked and the availability has gone down.
The locals of the village get their water from Hindustan Zinc Limited and the shortage of the water has led the villagers to rob the water from others. "Due to acute shortage of water, there have been cases of water theft at night a couple of times. So, we have decided to put locks in our drums to save our share of water," a local said.
The situation has gone so serious that people are locking their drums of water for safety. "We never thought that a day will come when people will rob water. Looking at circumstances, it has become more precious to us than gold and silver," another local said.
There have also been cases of fights among individuals and there is a chance of the shortage leading to a law and order problem.
The Panchayat of the village has asked people to lock down their water drums to avoid theft and water robbery. The situation is quite similar in other North Indian states as well including Himachal Pradesh, Madhya Pradesh, Chhattisgarh and Uttarakhand.
Also Read: Quantico star Priyanka Chopra's fitness trainers are way hotter than she is, see pics