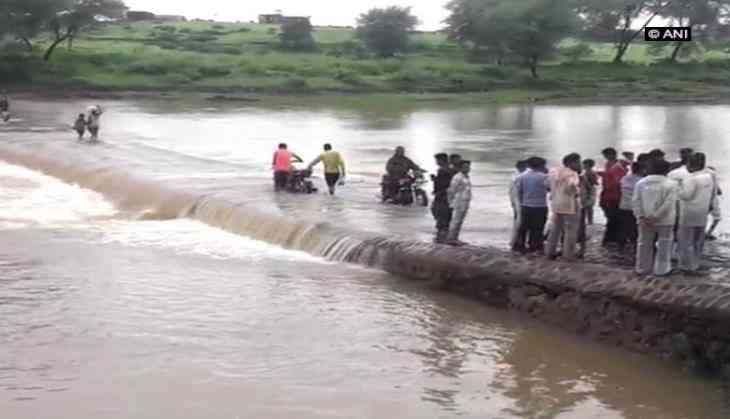 Situations have worsened in Rajasthan due to heavy rainfall and water flowing above danger levels in Shivna, Jakham and other rivers.
Heavy rains caused flood like situation in Pratapgarh, where the daily lives of villagers were affected.
In the last four days, due to heavy rains, water level of Panchali, Rosed, Shivana and Jakham rivers has increased drastically.
The bridges that come in the way of rivers have closed down, and the movement has stopped, trapping people inside their houses.
The Parsola-Narwali-Banswada road, Arnod-Chupna-Mandsaur Marg, and the Dholapani-Kalakot route have been closed due to the increase in water level.
People in the district of Parsola and Mungana area have become disturbed by the flooding of colonies in many places.
Due to the excess water supply in colonies, the common life was stagnant. The movement of vehicles was also badly affected.
On the other hand, there is a wave of happiness among the farmers in the coming of plenty of water in all the reservoirs between the rains.
Generally, this kind of heavy rain is seen in the month of July, but this time monsoon has arrived a little early in Rajasthan.
-ANI