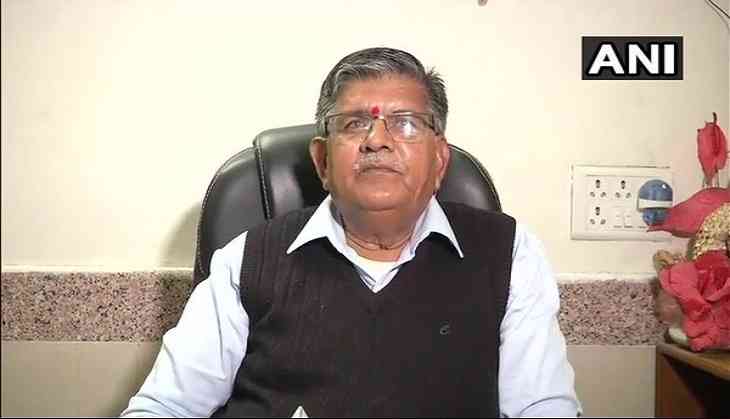 Rajasthan Home Minister Gulab Chand Kataria on Sunday said the state government will provide all protection to Central Board of Film Certification (CBFC) chief Prasoon Joshi during the Jaipur literature festival amid the protests against the release of 'Padmaavat' film.
"We will provide all possible protection Joshi needs from us. It is our duty to maintain the law and order," Rajasthan Home Minister told ANI after Rajput Karni Sena's threat that Prasoon Joshi will not be allowed to enter the state.
Kataria also said that the state government has decided to file a review petition challenging Supreme Court's verdict on the release of the film.
"We also consulted the Rajput community and Shri Rajput Karni Sena to know about their views because we wanted them to be a partner of the petition. But Sena refused to be a part of it but they did say that Maharana of Udaipur and others related to the royal family will form a party and file a review petition. We had also put a point forward that it would be helpful if they file a petition before us so that our petition will also get the strength to an extent," Kataria asserted.
Kataria further said Rajasthan government has the support of Gujarat and Madhya Pradesh Chief Ministers as well.
"If three major states have the same view on this issue then I think we will definitely get a way out. If we get any benefits with the petition then it is alright, otherwise, we will have to follow the top court's judgment. To protect the people from vandalism because of the protest, I believe we should take this step," he added.
Earlier on Friday, venting out anger against CBFC chief Prasoon Joshi, Shri Rajput Karni Sena said he will 'not be allowed to enter Rajasthan.'
The top court, on Thursday, stayed notifications issued by the four states to ban the release of Sanjay Leela Bhansali's magnum-opus.
In its interim order, the court said all states are constitutionally obliged to maintain law and order and prevent any untoward incident during the screening of the film after permission has been granted by the CBFC.
-ANI