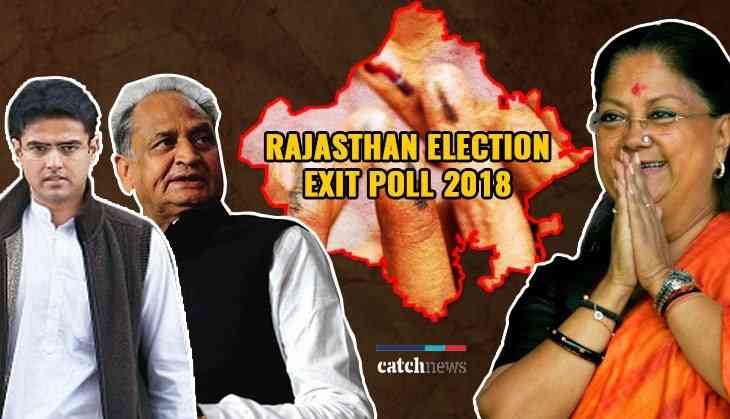 The northern state of 200 Assembly seat---Rajasthan, out of which polling for 199 seats began on December 7 to elect its new state assembly, is a battleground for Congress and BJP. All eye is on the Rajasthan assembly election 2018 exit polls to get a rough idea if Congress' counting anti-incumbency win works for it for BJP retains the power and Vasundhara Raje will become Chief Minister the third time.
As soon the polling concludes in Rajasthan, the exit poll numbers will start pouring in, and it will be interesting to see if in this assembly election India's desert state buck anti-incumbency and bring back the Vasundhara Raje-led BJP government for another five years? Or will Congress dethrone the saffron party and take charge over the state?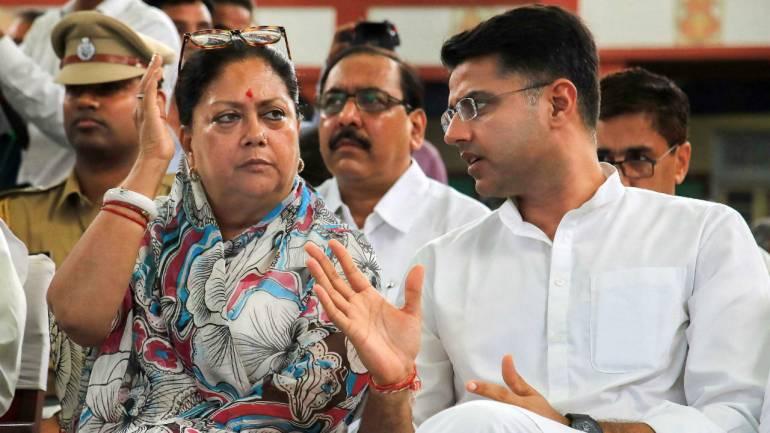 Since 1998 Rajasthan did not vote back a ruling government till 2013 assembly elections. In 1993 when the BJP was voted back to back and won the assembly elections, it was the last time in the history of India's desert state.
Following which the saffron party claims that it would repeat the same feat in 2018 assembly elections but the Congress expects the electors to vote out the Vasundhara Raje- government. BJP's key candidate and incumbent Chief Ministerial face Vasundhara Raje are facing a tough fight from Congress, whose chief Rahul Gandhi has been targeting the ruling state government over the tribal bill, MNREGA, electricity waiver and on national issues like demonetisation, the farmers' crisis, lack of employment and freedom of the press.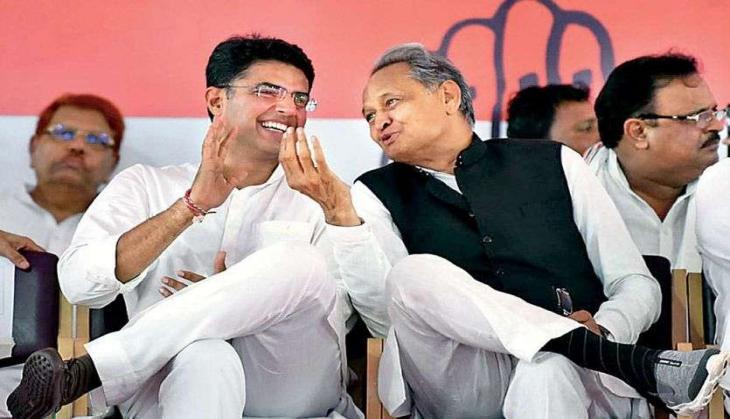 The opinion polls in the Rajasthan is in Congress favour, not only due to incumbency but also the state party chief Sachin Pilot and former CM Ashok Gehlot's poll campaigns. Even there is run between the two prima facie of Congress Pilot and Gehlot for the next chief minister of the state if the party wins.
The 41-year-old Pilot has the youth-card in its favour, while Gehlot is known as a senior leader who has ruled the state once. In Tonk, Sachin Pilot and Rajasthan Transport Minister and BJP candidate Yoonus Khan are face to face on the battlefield. Khan is the only Muslim candidate fielded by BJP in Rajasthan.
The counting of votes will be done on December 11.
Also read: Rajasthan Election 2018 Live Updates: Polling for 199 constituencies begins; CM Vasundhara Raje casts her vote