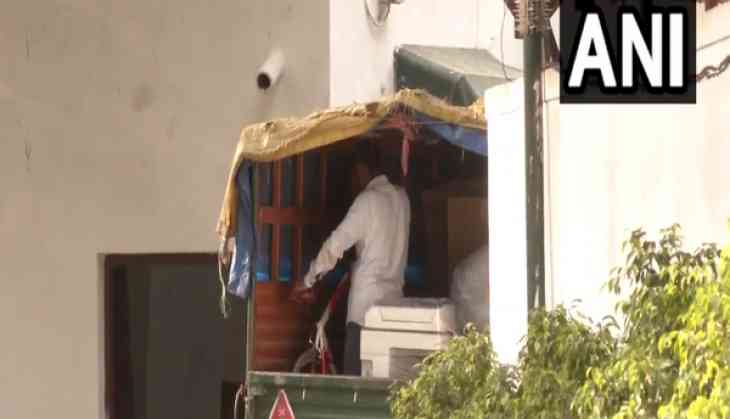 Congress leader Rahul Gandhi on Friday began the process of vacating his 12 Tughlak Lane bungalow and trucks took his belongings to the 10 Janpath residence of his mother Sonia Gandhi.
Rahul Gandhi is vacating the bungalow after being sent a notice to do so by April 22 following his disqualification as Lok Sabha MP over a Surat court order in a criminal defamation case.
The move to vacate the bungalow came a day after Surat Session's Court decided to pronounce order on April 20 on his interim application for stay on his conviction in the defamation case.
The court had on April 3 granted bail to the Congress leader, who had filed an appeal following his conviction. Sources said it is not clear if Rahul Gandhi will permanently shift to UPA chairperson Sonia Gandhi's residence and added that his office is also searching for another house which will be finalized after getting the green signal from the security agencies as Gandhi has Z+ security.
The Lok Sabha Secretariat on March 27 gave notice to Rahul Gandhi to vacate the government bungalow following his disqualification as MP from Lok Sabha after he was convicted in a 2019 defamation case by the Surat court for 'Modi surname' remark.
Opposition parties had slammed the government over Rahul Gandhi's disqualification from Lok Sabha. The Congress leader was elected to the House from Wayanad in 2019 general elections.
Also Read: IMD issues heatwave warning for Bengal, Odisha, Andhra and Bihar; check forecast here