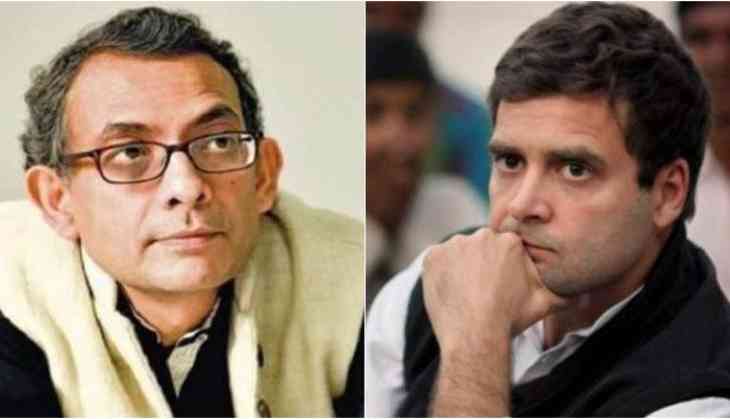 Abhijit Banerjee-Rahul Gandhi
Congress leader Rahul Gandhi convenes a tete-a-tete with Nobel Laureate Abhijit Banerjee on coping with the economic fallout of the coronavirus as part of his spate of consideration with experts on health and economy.
Earlier, the grand old party had shared a 1.44 minute video from the exchange on twitter. The first such conversation was conducted last week when Rahul Gandhi talked about the coronavirus pandemic and its economic ramifications with former Reserve Bank of India (RBI) governor Raghuram Rajan.
Here's the key highlights:
1) Spending is easiest way to stimulate economy, it will have prompt effect.
2) Address increasing concerns on the MSMEs.
3) Put a moratorium on debt payments.
4) It is also imperative to address rural concerns.
5) Need measures and stimulas faster for better reach.
6) States should be given options, should be allowed to decide themselves on lockdown.
7) Enable temporary ration cards for three months or more if called for.
8) States should be provided with options, should be allowed to decide themselves on lockdown.
9) We should try and be optimistic about overall economic revival in India after lockdown.
10) Need to be privy to disease's path before taking decision on lifting lockdown.
Also Read: GDP growth to hover between 1 to 2% in Q1 FY21: CEA Subramanian