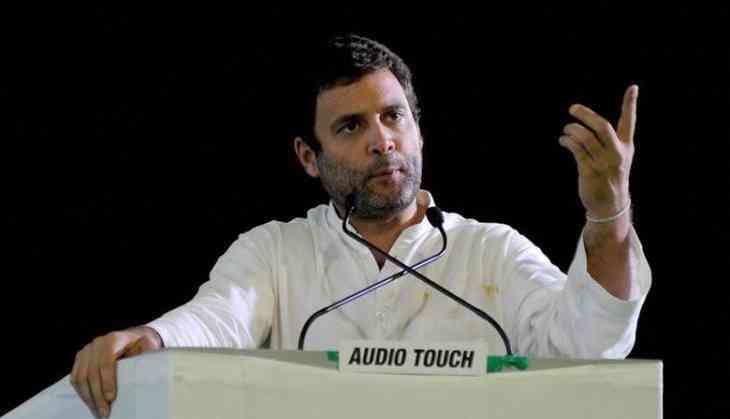 Launching a scathing attack on Prime Minister Narendra Modi over criticising the grand old party Congress president Rahul Gandhi accused him of not taking a break from 'public relations exercises' even when the situation is tensed and the relation between India-Pakistan relations are at the lowest point in decades.
"The Indian Prime Minister can't keep his public relations (exercises) aside even for five minutes, and that's the difference between him and us," PTI quoted Rahul Gandhi as saying at a rally in Dhule. "He tells the media that India is united after the Pulwama terror attacks, but then immediately targets the Congress."
"After the Pulwama attack, I told my party leaders and workers to ensure that nobody criticised the government and (said) the country should stand together in this fight," Gandhi added.
Speaking at a rally in north Maharashtra's Dhule district, Congress president also attacked industrialist Anil Ambani, saying he cannot make even paper planes. Rahul Gandhi said it was defence PSU Hindustan Aeronautics Limited (HAL) which has made military aircraft such as Mirage, Sukhois and Jaguars.
Gandhi also accused PM Modi of "protecting" fugitive businessman like Mehul Choksi, who is wanted in India by several agencies. Modi refers to Mehul Choksi as Mehul bhai (brother Mehul) but calls you -- the people -- mitron (friends)," Rahul Gandhi said.
Also read: