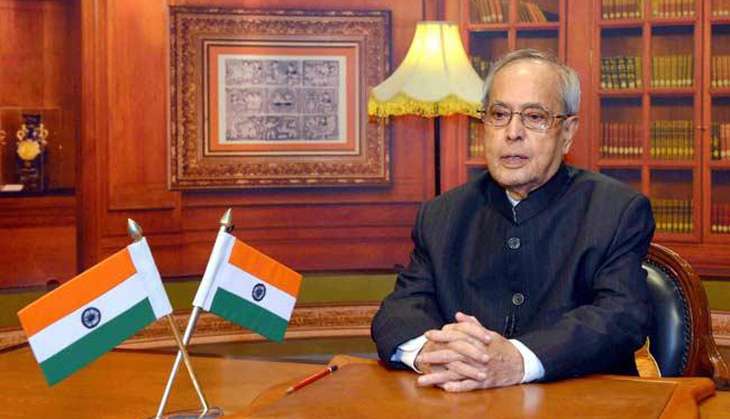 Former RBI Governor Raghuram Rajan's clean-up of more than USD 100 billion of stressed assets on the books of banks, on 10 September came in for praise from President Pranab Mukherjee who felt rising NPAs (non-performing assets) are not a desirable situation.
"Of course more than often you listen to NPAs of banking system, which is no doubt a matter of concern. And Governor of RBI who has just retired, Mr Rajan, took many appropriate steps to put the system in the right direction," he said at the centenary celebrations of Karur Vysya Bank here.
The stressed advances to gross advances of scheduled commercial banks have increased from 10.90 per cent in March 2015 to 11.40 per cent in March 2016, he said, adding the aggregate provisions for NPAs has increased from Rs 73,887 crore to Rs 1,70,630 crore.
Also, net profits of the banks have come down from Rs 79,465 crore in March 2015 to Rs 32,285 crore in March 2016, he said.
Rising NPAs is "not a desirable situation," he said, adding those resources must be available for commercial disbursement.
Rajan, who completed his three-year term as Governor of the Reserve Bank of India on September 4, had forced banks to recognise the true state of their bad loans. This culminated in a six-month asset-quality review that led to banks reporting a surge in bad-debt disclosures and higher losses this year.
Mukherjee said Indian economy and its banking system has done reasonable well considering "indiscretion of a private bank (abroad) could create such an international financial crisis from which world is yet to recover."
Forecasts of the IMF and World Bank are revised and re- revised year after year because world economy is hit by one after another crisis and overall performance of major economies of world are not so bright and prosperous, he said.
"Everybody at that point of time pointed out that when the major banking institutions in international arena were suffering, Indian banking system stood firmly and solidly because of its prudent management not indulging in some sort of profligation. I am happy to note that because of the basic foundations, and strength of our macroeconomic indices, Indian economy is doing reasonably well," he said.
--PTI