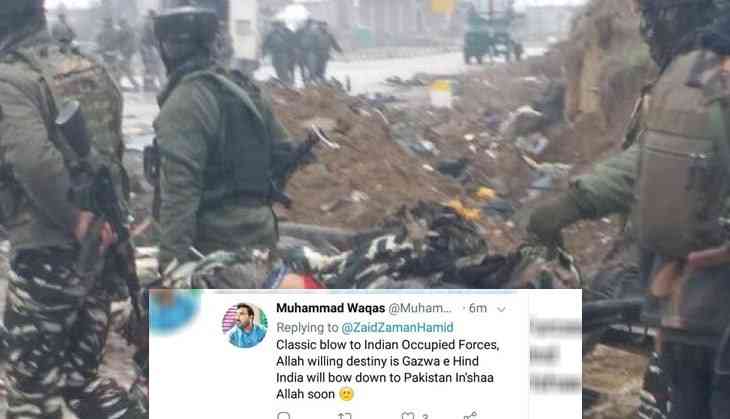 After ghastly Pulwama terror attack in which at least 40 CRPF personnel have been killed, pro-Pakistani forces seems to be celebrating a terror attack instead of condemning it on social media.
On one hand, the whole world is slamming the attack and another side, some pro-Pakistani forces supported the attack in Kashmir and flooded Twitter and asked, 'How's the Jaish?'
Yes, soon after the reports about the death toll of CRPF jawans came out in the deadly terror attack in Pulwama, messages on Twitter has given a huge shock because of some pro-Pakistani forces.
On the micro-blogging site, users have asked, 'How's the Jaish?' while some called the attack as 'surgical strike 2.0' on the CRPF jawans in Jammu and Kashmir.
Among the users who have celebrated the attack was also a Mathematics student from Aligarh Muslim University (AMU) named Basim Hilal who was the first ones to celebrate a dastardly act of terrorism. However, minutes after his Twitter handle was suspended by Twitter.
Check out some tweets who have celebrated the attack on Twitter: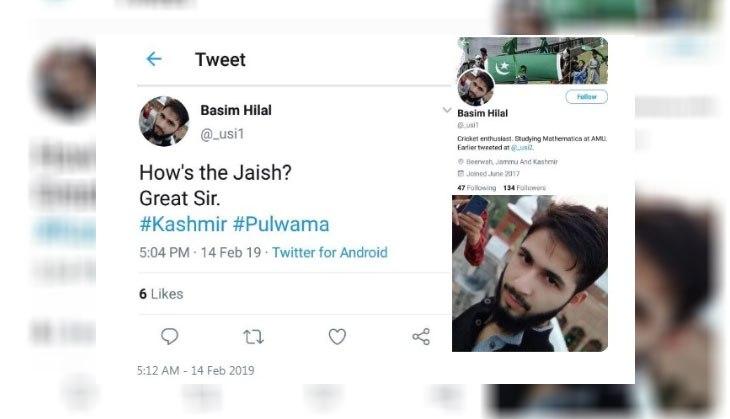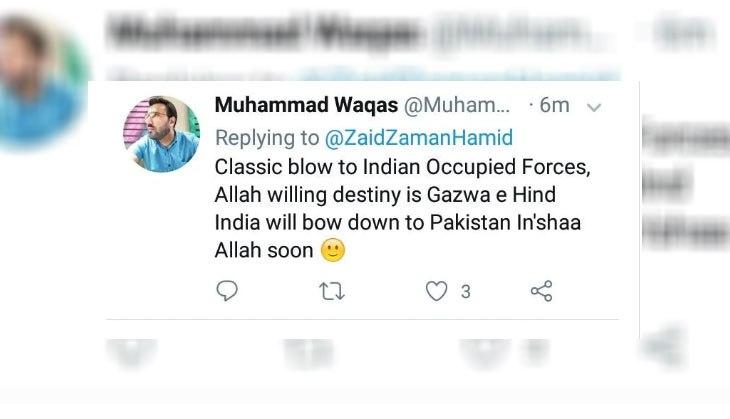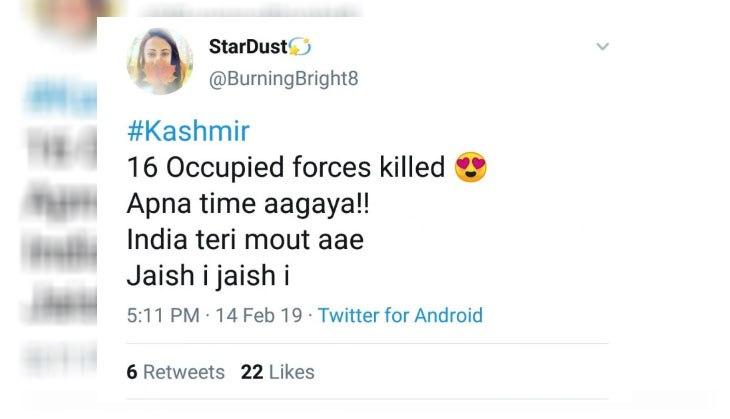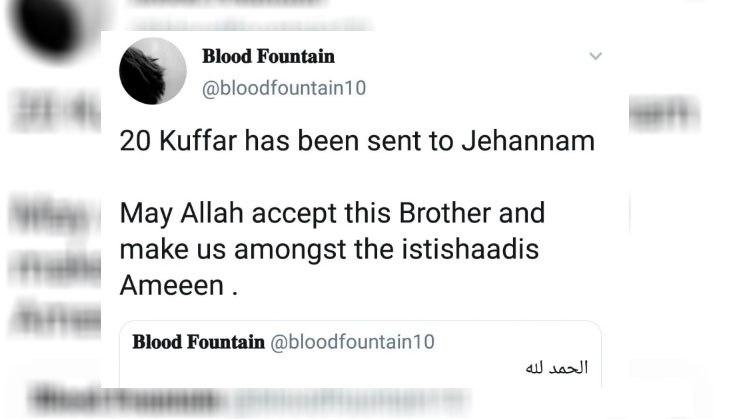 Meanwhile, ANI editor Smita Prakash also shared a clip of Pakistani news channel in which one of the speakers said that 'suicide bombing will take place in Jammu and Kashmir soon.'
Retired Pakistani General (ISI) a few months ago on TV clearly saying that suicide bombing will take place in Jammu & Kashmir soon. He says it is only then that the world will become 'aware' of the issue. HOW did he know huh? Is he part of the plot? #PulawamaTerrorAttack pic.twitter.com/jCsUEym8a7

— Smita Prakash (@smitaprakash) February 14, 2019
Also read: Pulwama Terrorist Attack: JeM's militant released his last video message for the people of Kashmir, minutes after ghastly suicide attack
Watch Video:
Also read: Pulwama Attack: After the death of 40 jawans, Pak denied involvement in terrorist attack and called it, 'a matter of grave concern'