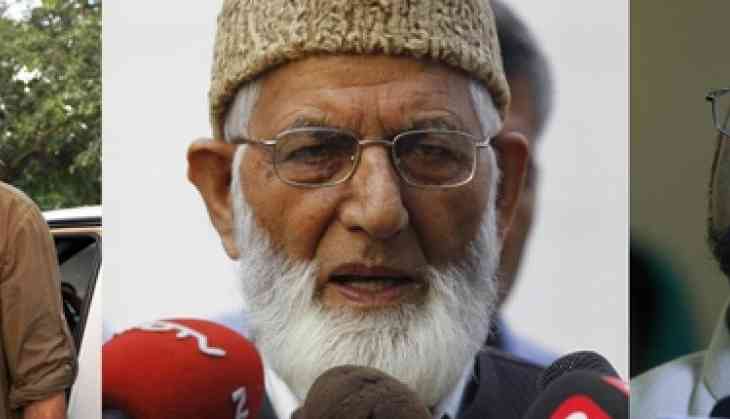 As India mourns over the loss of 40 CRPF soldiers in Pulwama attack, Jammu and Kashmir administration, in a strict step, has withdrawn the security cover of all the Separatist leader.
In a major crackdown on terror activities and a fightback from India, the security cover of those who have at some point of time aligned with Pakistan, has been withdrawn. The Separatist leaders include Mirwaiz Umar Farooq, Shabir Shah, Hashim Qureshi, Bilal Lone and Abdul Ghani Bhat.
Meanwhile, India had withdrawn the 'Most Favored Nation' status given to Pakistan and Finace Minister Arun Jaitley had tweeted last night, informing that, "India has withdrawn MFN status to Pakistan after the Pulwama incident. Upon withdrawal, basic customs duty on all goods exported from Pakistan to India has been raised to 200% with immediate effect."
Earlier, a 78 vehicle convoy of CRPF soldiers was moving on National Highway from Jammu to Kashmir on February 14, carrying 2,547 personnel when a car rammed into the 5th bus from the left side, which was laden with 100-150 kgs of RDX and was being driven by Pakistan based Jaish-e-Mohammed terrorist Adil Ahmed Dar.
Also read: Pulwama Attack: Custom duty raised to 200% on goods from Pakistan after India withdraws 'MFN' status
#JammuAndKashmir administration withdraws security of all separatist leaders, including that of Mirwaiz Umar Farooq, Shabir Shah, Hashim Qureshi, Bilal Lone & Abdul Ghani Bhat.

— ANI (@ANI) February 17, 2019