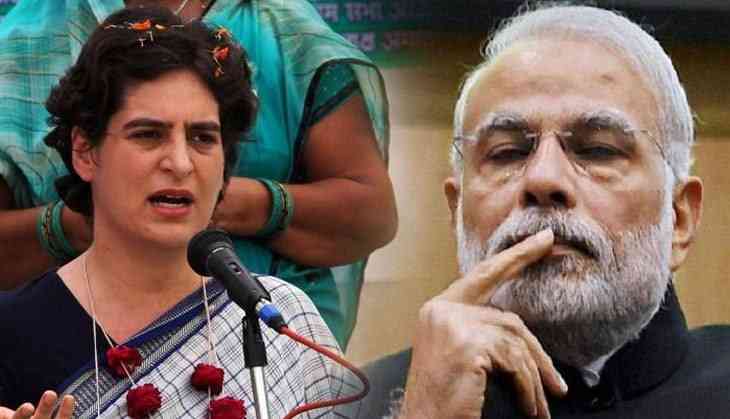 Priyanka Gandhi Vadra, who have kick-off her first roadshow in Lucknow after taking charge of eastern UP, is making buzz across the country. Well, many will be wondering why is this hype over her roadshow, then we'll need to tell you that where Priyanka goes, she makes headlines through her comment.
Earlier, in 2014 Lok Sabha election, Priyanka Gandhi had a face-off with Prime Minister Narendra Modi. Back in 2014, the then Bharatiya Janata Party (BJP) prime ministerial candidate Narendra Modi had referred Priyanka Gandhi as his daughter. It is the time Mrs Vadra made him remember who she is.
In a furious reply over purported comments by Modi, Priyanka said, '"I am Rajiv Gandhi's daughter," for insulting her father. She had accused PM Modi of indulging in 'low level' politics and said that people of Amethi will never forgive him.
"Inhone Amethi ki dharti pe mere shaheed pitaa ka apmaan kiya hai, Amethi ki janta is harkat ko kabhi maaf nahi karegi. Inki neech rajniti ka jawaab mere booth ke karyakartaa denge...Amethi ke ek ek booth se jawaab aayega..."
However, this was Modi's swipe at Priyanka Gandhi for her "who is Smriti Irani" comment, saying this was a reflection of "arrogance."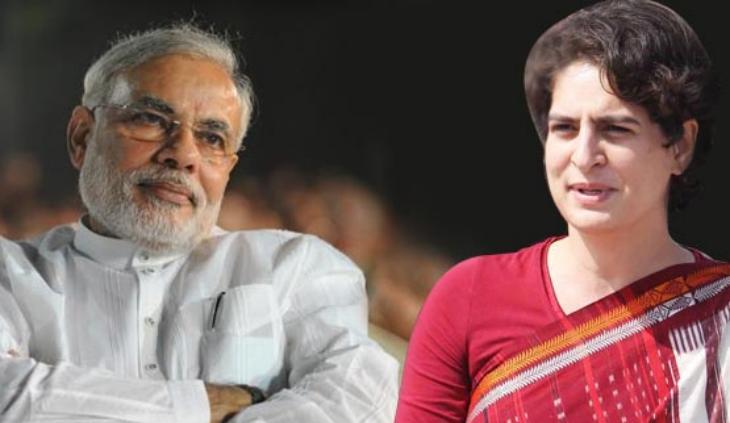 Addressing the rally in the Gandhi family bastion, Modi had said, "One of their (Congress) leaders even asked who is Smriti Irani? In a democracy, the Royals do not have the right to ask such questions. This is nothing, but arrogance. When arrogance grows, people tend to lose their sense and they ask such questions."
At present, the Congress' mission Uttar Pradesh had a kick start in Lucknow with a road on a modified party truck through the crowded streets of the city of Nawabs. Priyanka Gandhi Vadra accompanied by Congress president Rahul Gandhi and western UP general secretary Jyotiraditya Scindia have begun the roadshow in Lucknow.
Also read: Watch: Rahul Gandhi, Priyanka & Jyotiradtiya sit down as dangling electrical wires interrupts rath; puts roadshow on halt