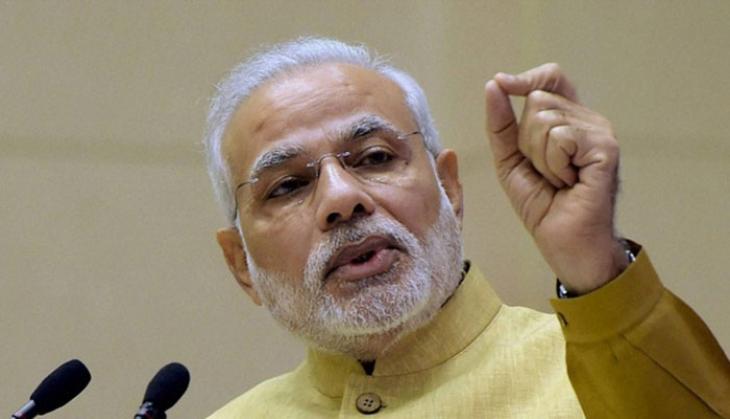 Delhi University has confirmed the authenticity of Prime Minister Narendra Modi's Bachelor of Arts degree.
"We would like to state that Narendra Damodardas Modi had qualified for a BA degree. His enrolment number was CC 594/74 and his examination roll number was 16594," DU Registrar Tarun Das said.
Stating that the varsity has all the relevant records of the PM's graduation, the registrar said the discrepancies in name, marksheets and degree certificate - as highlighted by the Aam Aadmi Party (AAP) - were "minor errors".
The clarification by DU comes days after BJP president Amit Shah and Finance Minister Arun Jaitley released copies of PM Modi's BA and MA degrees - while strongly rebutting AAP's allegations that they are fake.
"We have checked our records and it has been verified that PM Modi's degree is authentic. He cleared the exam in 1978 and was awarded the degree in 1979," Das said.
'Minor errorrs'
The AAP had alleged that other degrees issued by the university during that period (1979) had handwritten details. However, PM Modi's marksheets were "typed". The AAP also raised concern over the discrepancies in calculation of marks.
The DU registrar said, "It is not possible to comment on every variation. I can only confirm that the degree is genuine".
Asked about discrepancies relating to Modi's name on his marksheets and degree certificate, the registrar said, "The discrepancies in names in two marksheets exist in university records as well."
He said that it was a common error as far as middle names are concerned. "Similar errors are often pointed out by other students as well," he said.
The AAP has rejected DU's clarification and has challenged the varsity to allow its leaders to inspect PM Modi's academic details in the university record.