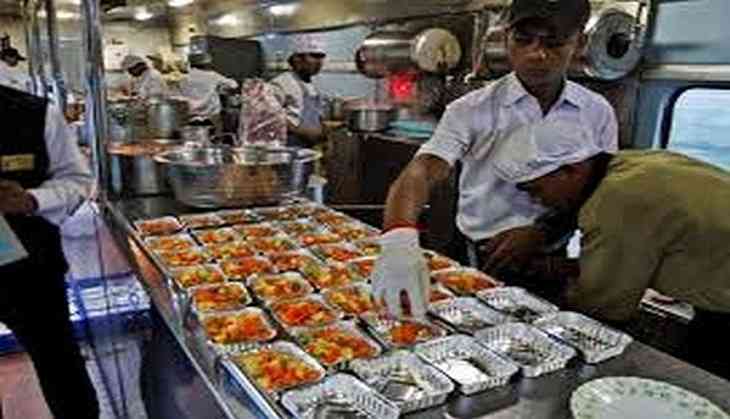 A day after the Comptroller and Auditor General (CAG) came out with reports slamming the Railways for serving food which they deemed to be unfit for consumption, the Ministry of Railways, on Sunday, highlighted their New Catering Policy with an objective to provide quality food to passengers.
According to the CAG report, unpurified water was being used to make beverages, rats and cockroaches were found in the pantry and food was being left out in the open among a number of other things.
The Ministry of Railways took to Twitter to establish the fact that the Indian Railway Catering and Tourism Corporation (IRCTC) has been mandated to carry out the unbundling by creating a distinction primarily between food preparation and food distribution.
The New Catering policy, which was issued on 27 February, also states that IRCTC is responsible for all issues pertaining to setting up and operation of kitchen units and quality of food.
The ministry said as per the new catering policy of 2017, the IRCTC will manage the services on all mobile units and pantry car contracts will be reassigned to the railways' catering arm.
In addition to it, the policy also stated that all the food has to be picked up from IRCTC kitchen units only.
"IRCTC shall manage catering service on all mobile units. Pantry car contracts awarded by zonal railway shall also be reassigned to IRCTC. Meals for all mobile units will be picked up from the nominated kitchens owned, operated and managed by IRCTC," the Ministry said.
Apart from this, IRCTC will also be responsible for management of Food Plaza, Food Courts, Fast food units within the ambit of this policy.
The tweets also mentioned that the fares of all the people opting for food in railways will be varied and will depend on the distance they travel and the bookings they make.
-ANI