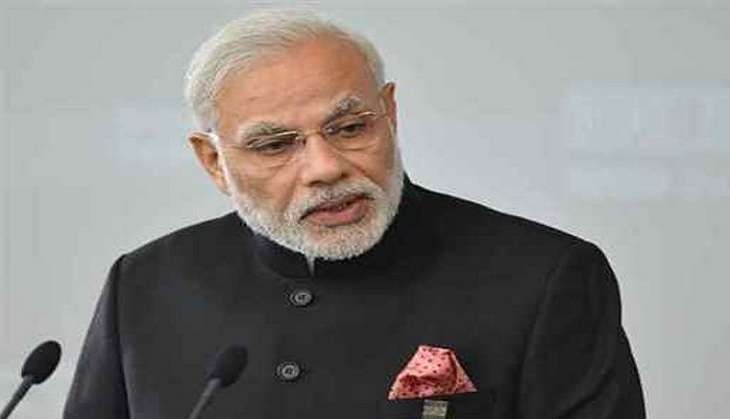 Prime Minister Narendra Modi understands the "pain" of the people of Balochistan, the leadership of which has sought India's help for the "first time in 70 years", a prominent Baloch leader.
Activist Mazdak Dilshad Baloch expressed satisfaction with the Indian response to the "Baloch appeal", saying Modi's Independence Day speech had played "a major role in spreading awareness" about the "atrocities" of the Pakistani State on Balochistan.
But, during the event on 'Baloch Nationality' where the young leader spoke, social commentator Tarek Fatah countered his claim, saying exiled Baloch leader Brahumdagh Bugti had been to India for medical treatment.
Bugti has recently sought asylum in India.
"India is with us. Narendra Modi understands our pain. In the last 70 years, no Baloch leader has come to India. But now, we have come and we are happy with the response. We thank (External Affairs Minister) Sushma Swaraj for her UNGA speech.
"Today, even an autowallah asks me whether I am the same Baloch Modiji spoke about. Since August 15, I have had many such encounters," Mazdak said.
He also took a dig at Pakistan over the recent surgical strikes of the Indian Army on terror launchpads in PoK and the subsequent denial of the Pakistani civilian and military leadership of the same, saying "everyone knows" who staged the attack on the army base at Uri in Kashmir.
Describing as "false" the distinction made between the Pakistani State and its people, Mazdak questioned the latter's "silence" on the "acts of oppression" at Balochistan. "But, they voiced their opposition against the terror attack in Paris," he said.
The event, organised by right-wing thinktank India Policy Foundation and attended by many at Constitution Club, was punctuated with slogans of "Bharat Mata ki Jai" and "Pakistan Murdabad".
BJP MP Udit Raj was present in the audience.
Former diplomat Vivek Katju, who termed the Baloch issue the "unfinished agenda of partition", and retired armyman GD Bakshi were among the other speakers at the event. A booklet, titled 'Balochistan: What World Needs to Know', was released on the occasion.
--PTI