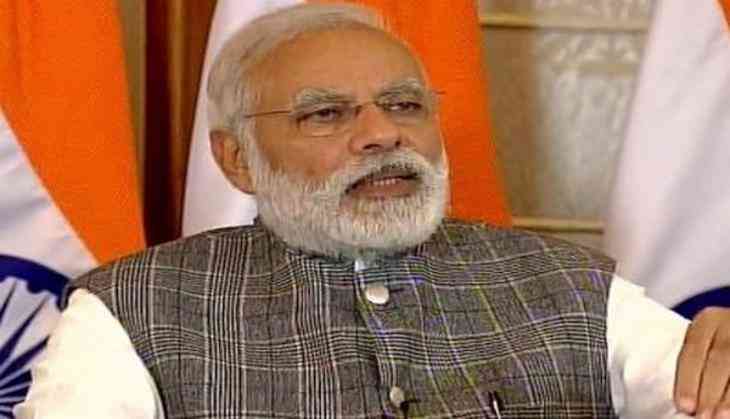 Prime Minister Narendra Modi will visit Bihar today to take a stock of the situation, after the death toll mounted to 415, with 21 districts being affected by the deluge.
The Prime Minister would make an aerial survey of the flood affected districts of Araria, Purnea, Katihar and Kishanganj.
In addition to it, he will hold a meeting with Chief Minister Nitish Kumar and other officials in Purnea.
According to officials, the state government will submit a detailed report to the Prime Minister for central assistance.
Over one crore seventy lakh people in have been affected by the floods in the state.
The situation continues to worsen in Muzaffarpur, Samastipur and Darbhanga districts. Urban areas of Muzaffarpur have been deluged following the overflow of water in the Tirhut Canal.
Turbulent water of Burhi Gandak is posing a threat to the embankment in Samastipur. The rising water level of Bagmati is spreading in fresh areas of Darbhanga.
Rail traffic on Darbhanga-Samastipur section continues to be disrupted.
-ANI