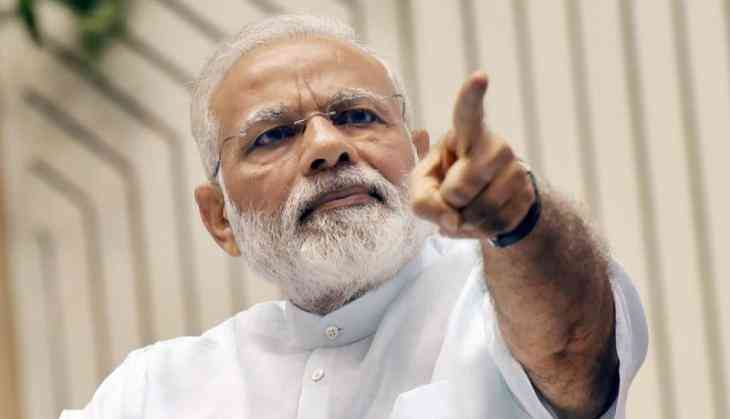 As India and Pakistan face-off continues at the border, PM Narendra Modi will hold a video conference with around 1 crore BJP workers today ahead of the Lok Sabha elections across the country via the NaMo app.
BJP's national media head Anil Baluni has said in an official release, "In a mega interaction, Prime Minister Narendra Modi will connect with around one crore people through world's largest video conference under Mera Booth Sabse Majboot."
Baluni further added, "Karyakartas, volunteers and eminent citizens will connect with the Prime Minister through the NaMo app around 15,000 locations at various districts, mandals and shakti kendra level."
I wud urge the PM to postpone this. At this moment, we as a nation, need to spend all our energies and time to get the IAF pilot back safely andto sternly deal wid Pak. https://t.co/HKgBeqSe8a

— Arvind Kejriwal (@ArvindKejriwal) February 28, 2019
Amid the tension at border, politics is being played by party's in India, and this step by BJP is getting severly criticised by the Congress and AAP.
A Congress spokesperson said, "Right now, we are faced with a crisis. We want the pilot back. We want to know how is he. Everybody is worried about him. And you are worried about addressing some booth workers?"
Delhi CM and AAP convener Arvind Kejriwal, who has postponed his scheduled hunger strike which was to start from March 1 in Delhi has tweeted, "I wud urge the PM to postpone this. At this moment, we as a nation, need to spend all our energies and time to get the IAF pilot back safely andto sternly deal wid Pak."
The message on teh Prime Minister's website read, "Mera Booth, Sabse Mazboot - Get ready for a unique interaction with PM Narendra Modi on February 28. The Prime Minister will be interacting with volunteers, supporters and party karyakartas from across the country."
Also read: Latest intel on Jaish-e-Mohammad reveals 4 routes into J&K with 600 capacity