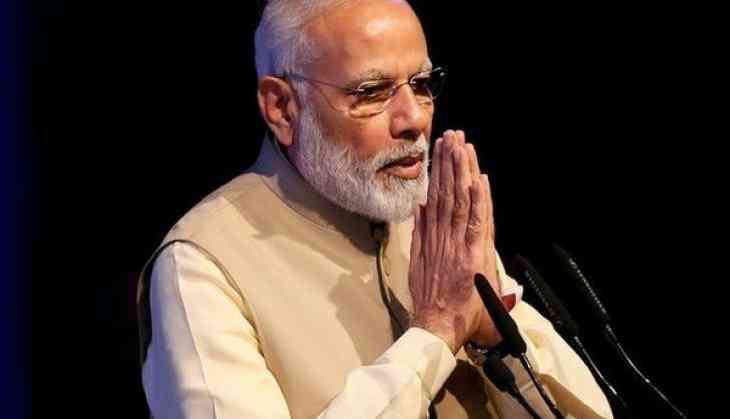 Prime Minister Narendra Modi on Saturday rebutted reports claiming that the caste-based reservations would end and clarified that reservation was here to stay.
In an exclusive interview to ANI, Prime Minister Modi spoke of the Constitution, Dr. Babasaheb Ambedkar's dreams and he took it upon himself to fulfil these.
"The objectives of our Constitution and dreams of Dr. Babasaheb are still incomplete. It is the responsibility of every one of us to fulfill his dream and reservations are an important tool to achieve this," Prime Minister Modi said.
Making it clear, the Prime Minister said, "Reservation is here to stay. Let there be no doubts about this."
Stating that the dreams of Babasaheb were the strength of the nation, Prime Minister Modi said that his government was committed to fulfiling them and turning them into reality.
"The dreams of Babasaheb are the strength of this nation and we are committed to fulfilling them. Our Mantra is Sabka Saath, Sabka Vikas and to achieve this, it is most important to protect the rights of the poor, marginalized, downtrodden, Dalits, Tribals and OBCs," the Prime Minister told ANI.
The Prime Minister attacked those with "vested interests" and said those who are constantly spreading canards on the issue of reservation and are politicising it, are the same people who have always crushed Babasaheb's dreams.
"Before any crucial election, there are vested interest groups who will raise a bogey that Bharatiya Janata Party will abolish reservations and sections of the media will amplify this," he said.
"They are trying to sow seeds of doubt and mistrust among the weaker sections of society. But, the people of India are wise and they will not believe this propaganda. Look across the length and breadth of India, maximum MPs and MLAs from SC, ST and OBC communities are from BJP," he added.
Prime Minister Modi then talked of Mandal Commission and asked everyone to see the kind of things former Prime Minister Rajiv Gandhi said about it.
"I would request you all to see the kind of things our former Prime Minister Rajiv Gandhi said about the Mandal Commission. On the floor of the Parliament he opposed it tooth and nail. The situation in his party is no different today," he said.
(ANI)