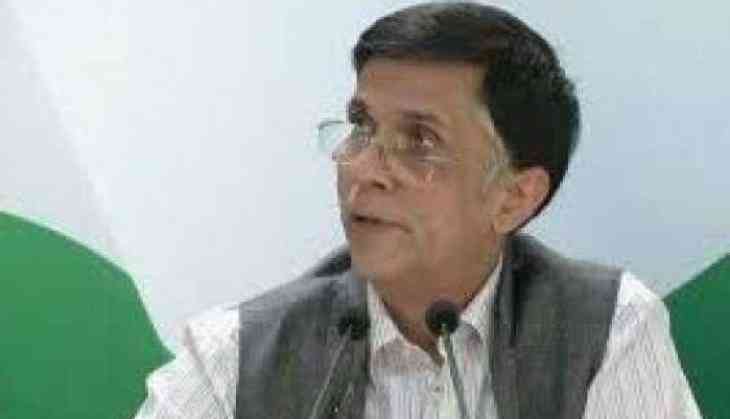 "Whenever farmers of this country and unemployed youths ask tough questions to Prime Minister Narendra Modi, he hides behind terrorists and Pakistan's intelligence agency ISI," Congress Spokesperson Pawan Khera alleged on Sunday.
The comment comes a day after Khera had said that 'Modi' stood for 'Masood, Osama, Dawood and ISI' during a television debate, a comment which the Congress leader is facing flak for.
"From morning to evening, the Prime Minister and his party keep targeting Nehru and each and every leader.
If you remember during Gujarat elections, Modihad alleged former prime minister ManmohanSingh and Gen DeepakKapoor were colluding with Pakistan to defeat him in Gujarat. What is that? Why should I not be outraged when they abuse our leaders? My leaders Pt. JawaharLal Nehru and ManmohanSingh were also country's prime ministers," Khera told ANI.
On Congress staking claim to form government in Goa, he said, "There is a lot of restlessness within the BJP and also among their allies. They form the government through the back door. They did not win a popular mandate. They along with their governor went on to form the government."
Khera also welcomed the move of fixing a timeline for the release of a manifesto by political parties for the ensuing polls.
"In Gujarat elections, BJP released manifesto when their campaign had come to an end. This is actually cheating the people," he added.
-ANI