Namit Hans
| Updated on: 13 February 2017, 3:32 IST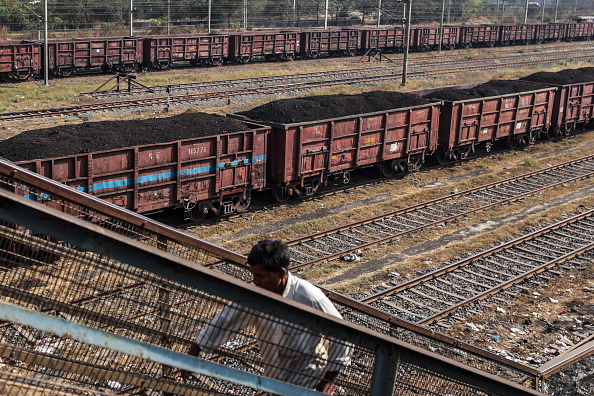 Since the new government has come to power, great importance is being given to introducing high-speed bullet trains and improving other facilities which, allege the Congress party, will probably benefit only the elite.
That's all very well, but on 4 August 2015, two trains derailed at the same place in Madhya Pradesh: the Mumbai-Varanasi Kamayani Express and the Janata Express. Bogies fell into the Machak river and at least 28 people lost their lives while others suffered serious injuries.
There have been five such major train accidents since the BJP assumed power at the centre and Suresh Prabhu was appointed as the railway minister.
But there seems to be little sign that the railway ministry is interested in improving the safety of the Indian railway - the lifeline of India's non-elite.
In the 2015 railway budget introduced by Suresh Prabhu, the focus was on improving and expanding existing railway lines, primarily working on speed.
The new budget also included such issues as the availability of wi-fi at around 400 railway stations, signing bullet train deals with Japan and China, and tying up with fast food chains like Domino's Pizza and KFC to provide food delivery for passengers.
However, security, modernisation and revenue generation demand immediate attention.
Security
Security is perhaps the most crucial factor for people who travel by Indian railways. The security at station entrances is lax and bags are not properly checked, which is frightening in this age of terrorist attacks.
Also, repeated incidents of accidents and derailment show that railway tracks need proper renovation. More than 80 people have died in rail accidents since the start of 2015. There is an urgent need to develop the infrastructure of the decades-old Indian railways to avoid such happenings.
Modernisation
Steps have been taken in this area by introducing plans for wi-fi connectivity and improving the IRCTC website so more people can access the website at the same time and booking tickets becomes easier. But the poor state of train coaches, especially the general bogies, is an issue of higher importance. The tracks and signalling facilities need reformation and better ticketing or resting facilities will help the smooth movement of people at railway stations.
Revenue generation
According to the Debroy Committee Report, the costs of the Indian railways went up by 10.9 per cent while the freight earnings only grew by 4.8 per cent and passenger earnings by 2.5 per cent. The BJP had increased railway fares immediately after assuming power, the recent budget made no such suggestion. It is necessary to look for other sources of profits, perhaps via private investment, or by other methods. As of now, the railways have 11,700 stalled projects which will cost Rs 4.9 lakh crore, according to the report.